Iran
Iran not indifferent to massacre of Myanmar Muslims: Top cmdr.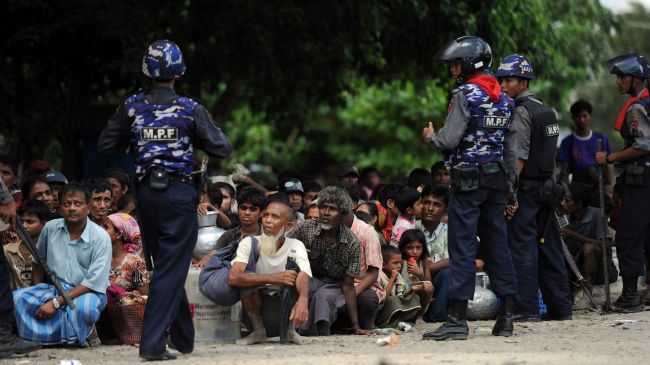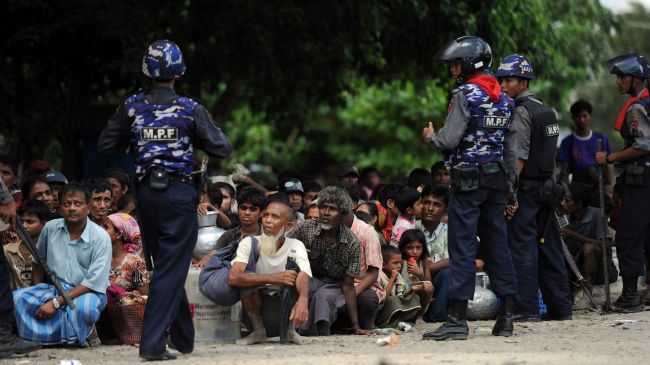 A senior Iranian military commander condemns massacre of ethnic Rohingya Muslims in Myanmar, calling on Iran's diplomatic and cultural organizations to explore all means to stop the violence.

"According to media reports, an ethnic cleansing is underway against the oppressed Muslims in Myanmar, and the Islamic Republic of Iran cannot remain indifferent to this horrendous injustice," Deputy Head of Iran's Armed Forces Joint Chiefs of Staff Brigadier General Seyyed Masoud Jazayeri stated on Tuesday.
He urged Iran's Foreign Ministry and the Islamic Culture and Relations Organization to inform other Muslim nations and other committed societies about the recent mass murder of Muslims in Myanmar.
On Monday, Iran's Foreign Ministry Spokesman Ramin Mehmanparast expressed deep concern over the mass slaughter of Muslims in Myanmar.
"It is expected that the Myanmar government will prepare the ground for solidarity, national unity and [asserting the] rights of Muslims in the country and that it will avert violence and a human catastrophe in this regard," Mehmanparast said.
He called for "swift and serious" measures by the Myanmar government, the international community and the Organization of Islamic Cooperation to clarify all aspects of this incident and put an end to the violence.
According to recent reports, Muslims in Myanmar are in a tragic human plight. Since June, hundreds of the nearly-one-million-strong Rohingya Muslim minority have been killed and tens of thousands of others have been displaced in the west of the country due to a wave of communal violence.
According to a group of UK-based NGOs, from June 10 to 28, 650 Rohingya Muslims were killed, 1,200 went missing, and more than 80,000 others were displaced as a result of rioting, arson, rape, and a cycle of revenge attacks in the western Myanmar Rakhine state which borders Bangladesh.
The government of Myanmar refuses to recognize Rohingyas which it claims are not natives and classifies them as illegal migrants, although they have lived in Myanmar for generations.