Iran
Iran not seeking war with any country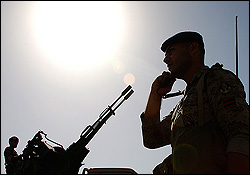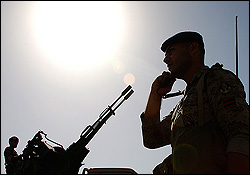 A top Iranian military commander says Iran does not seek war with any nation, but will stay alert against potential threats.
"The Islamic Republic of Iran has no intention of launching a military strike against any country, but it is important for us to enhance our defense capabilities, and to that end, the development of our military might is a step toward national development and progress," said Chairman of the Joint Chiefs of Staff of the Iranian Army Brigadier General Mohammad Hossein Dadras.
The top commander said Iran would remain vigilant against possible threats.
"We will maintain our military vigilance as this issue is among our religious teachings and Qur'anic precepts," he underlined.
Both Iran and its enemies are well aware that the development of defensive products in the country has brought "real security" to the Islamic Republic, said the senior commander.
"The Israeli regime and enemy's fear shows that this deterrence [power] has been effective, and should a crisis arise at some point in time, our military might can be effective [in tackling the crisis]," the general highlighted.
The joint chiefs chairman stated that the Iranian Armed Forces rely on indigenously developed defense equipment which has made the nation self-sufficient in the military sector.
Security also contributes to economic development in the country as making investment needs a stable environment, he said, adding that is why the enemy seeks to slap sanctions on the Islamic Republic.
"Security provides an [suitable] atmosphere for economic investment, and that's why the enemy is trying to divert us from our path by [exerting] pressure and [slapping] sanctions [on us]," the high-ranking military commander underscored.
He further said sanctions have, ironically enough, made Iran's defense sector independent of foreign countries.
Over the past few years, Iran has held several military drills to enhance the defense capabilities of its armed forces and to test modern military tactics and equipment.
The country has repeatedly clarified that its military might is merely based on the nation's defense doctrine of deterrence and poses no threat to other countries.