Iran
Iran not the only country subjected to US pressure campaign: Rouhani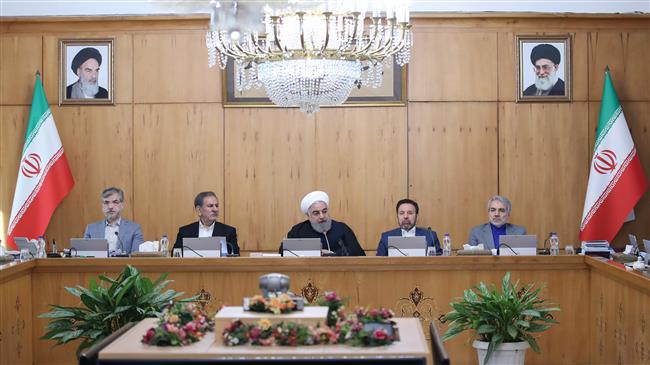 President Hassan Rouhani says Iran is not the only nation that is bearing the brunt of the economic woes caused by the US pressure campaign.
Speaking at a cabinet meeting on Wednesday, Rouhani referred to his meetings with world leaders that took place on the sidelines of the Kuala Lumpur Summit 2019 last week and said, "In a four-way forum, participated by Iran, Malaysia, Turkey and Qatar, we realized that other countries are also experiencing difficulties in their interactions with the US."
The leader of one of the participating states, President Rouhani recounted, talked about the weapons his country had purchased from the US and the problems they were now facing in procuring spare parts, because the Americans were demanding several times the actual price of those weapons for maintenance services.
The Iranian chief executive also noted that there was consensus among several participants in the Kuala Lumpur Summit on the need for ditching the dollar.
"Cryptocurrency and exchanges of national currencies and gold were among the issues raised at the summit, and the four aforementioned countries agreed to find ways" to promote those mechanisms, Rouhani said.