Iran
Saudi Arabia
Iran Not to Send Pilgrims to Hajj if Conditions Not Met: Minister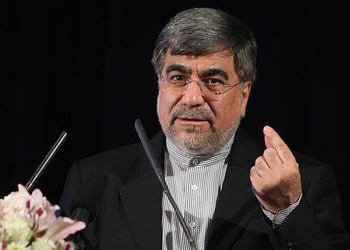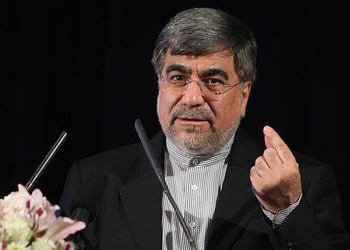 Iran's Minister of Culture and Islamic Guidance Ali Jannati said that Saudi Arabia should accept the conditions Tehran has set for the upcoming Hajj pilgrimage, otherwise Iranian pilgrims will not be sent to this year's annual religious ceremony.
Jannati said plans for the presence of Iranians in the upcoming Hajj pilgrimage have not been still scrapped, but made it clear that Tehran will not agree to the conditions set by Riyadh.
Negotiations between two sides are still underway, he explained, adding, "We have informed Saudis of our conditions for ensuring the (Iranian) pilgrims' safety, (and treating them with) respect and dignity, in addition to some other issues."
The minister emphasized that Iran will boycott this year's Hajj if Saudi Arabia does not agree to the Islamic Republic's conditions.
Last month, Head of Iran's Hajj and Pilgrimage Organization Saeed Ohadi took a swipe at Saudi officials for a delay in holding negotiations in preparation for the upcoming Hajj rituals.
Tehran has been trying to contact Saudi Hajj authorities for arranging a meeting for talks about Iranians' possible religious visit to the kingdom for this year's Hajj season, irrespective of political disputes, he said at the time.
Iran insists that the safety of travelers to Saudi Arabia must be ensured, given the disaster in Mina that killed many Iranian pilgrims in the previous Hajj pilgrimage.
More than 460 Iranians were among the thousands of pilgrims who died on September 24, 2015, in a crush in Mina, near Mecca, during the Hajj pilgrimage.
The incident marked the worst ever tragedy during Hajj.
There have been doubts about participation of Iranian pilgrims in the 2016 Hajj since tensions between Iran and Saudi Arabia ran high following Riyadh's execution of prominent Shiite cleric Sheikh Nimr al-Nimr, and a subsequent attack by outraged Iranian protesters on the Saudi embassy in Tehran, which resulted in the Arab country's decision to sever its ties with the Islamic Republic.
Although Iranian officials criticized the embassy attack and those involved in the attack have been brought to justice, Saudi Arabia has cut off all diplomatic relations with Iran.