Iran
Iran nuclear agreement to help boost ties with Georgia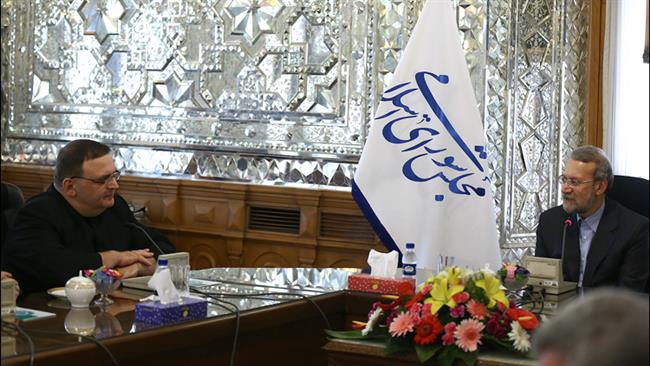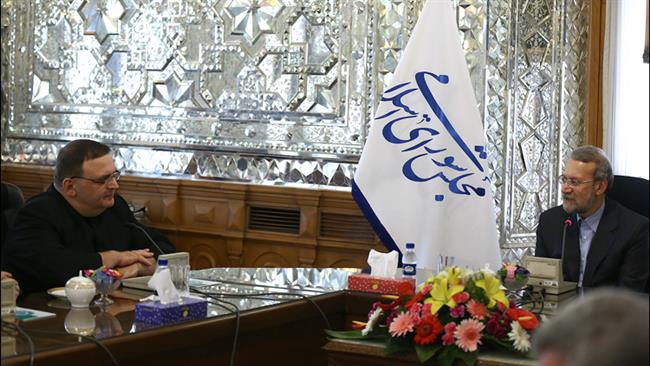 Iranian Parliament (Majlis) Speaker Ali Larijani says the nuclear agreement reached between the Islamic Republic and six world powers opens new horizons for further promotion of ties between Iran and Georgia.
Larijani made the remark in a meeting with Gubaz Sanikidze, the head of the Iran-Georgia Parliamentary Friendship Group, in Tehran on Sunday.
He said that Tehran and Tbilisi should facilitate the activities of merchants, chambers of commerce and private sectors of the two countries to help develop bilateral trade and economic ties.
Larijani said that Majlis supports parliamentary ties between Iran and Georgia and welcomes further political consultations between the two countries amid the ongoing tensions in the region.
The Georgian lawmaker, for his part, said that his country embraces the nuclear agreement between Iran and the P5+1 countries – the United States, Britain, France, Russia and China plus Germany, adding that it could pave the way for further development of bilateral ties as well as restoration of peace, stability and security in the region.
Sanikidze also praised Iran's status in the region as well as its role in the settlement of crises and conflicts.
On July 14, Iran and the six world powers finalized the text of an agreement, dubbed the Joint Comprehensive Plan of Action (JCPOA), in the Austrian capital of Vienna.
Under the JCPOA, limits will be put on Iran's nuclear activities in exchange for, among other things, the removal of sanctions against the Islamic Republic.
US wrong policies breed terrorism
The visiting Georgian parliamentarian also held a separate meeting with Alaeddin Boroujerdi, the chairman of the National Security and Foreign Policy Committee of Majlis, during which the two sides exchanged views on the issue of terrorism as well as bilateral cooperation.