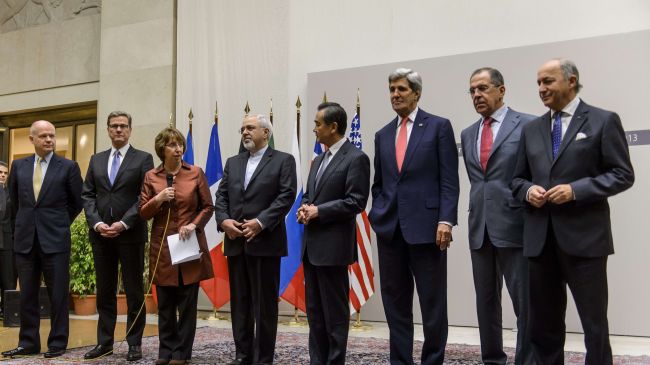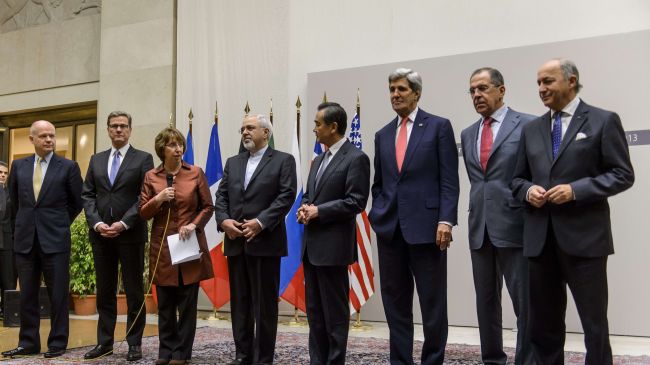 The Shanghai Cooperation Organization (SCO) says the nuclear agreement between Iran and six world powers will help improve the situation in the Middle East.
"The SCO considers this step an essential contribution to the strengthening of the spirit of trust and understanding between the states concerned, [as well as] the improvement of the situation in the Near and Middle East," said a Wednesday statement by SCO Secretary General Dmitry Mezentsev.
On November 24, Iran and the five permanent members of the United Nations Security Council plus Germany sealed an interim deal in the Swiss city of Geneva to pave the way for the full resolution of the West's decade-old dispute with Iran over its nuclear energy program.
As part of the deal, in exchange for Iran's confidence-building bid to limit certain aspects of its nuclear activities, the six world powers agreed to lift some of the existing sanctions against the Islamic Republic.
According to the Iranian Foreign Ministry, the deal allows Iran to continue its activities at Arak, Fordow and Natanz facilities. The agreement also stipulates that no additional nuclear-related sanctions will be imposed on Tehran within the next six months.
Addressing Iranian lawmakers on Wednesday, Iran's Foreign Minister Mohammad Javad Zarif said that the sextet – Britain, China, France, Russia, the US and Germany – had agreed to lift all sanctions in the "final stage" of the negotiations, cooperate with Tehran on its nuclear program and provide the country with modern facilities.
Zarif also said the first stage of the deal is expected to be concluded in six months, but can be extended with mutual consent.