Iran
Iran nuclear talks to continue in Lausanne Today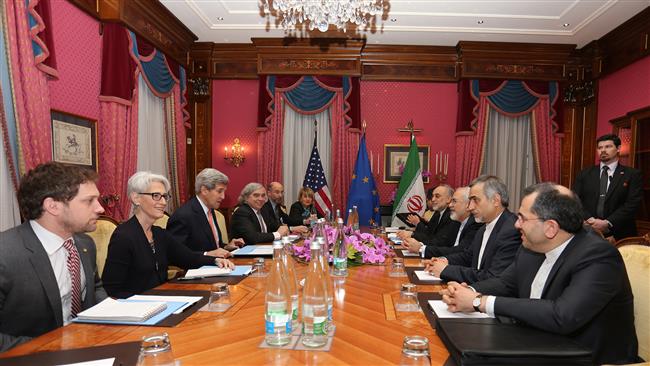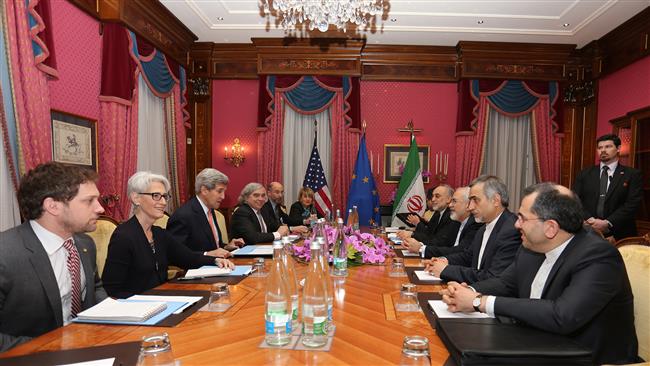 Iran and the United States will press ahead with intensive talks in the Swiss city of Lausanne in a bid to resolve differences on the outstanding issues pertaining to the Islamic Republic's nuclear energy program.
Iran's Foreign Minister Mohammad Javad Zarif, Head of the Atomic Energy Organization of Iran (AEOI) Ali Akbar Salehi, Zarif's deputies Abbas Araqchi and Majid Takht-e Ravanchi, Hossein Fereydoun, a special assistant to Iran's president, US Secretary of State John Kerry, US Energy Secretary Ernest Moniz, US Under Secretary of State for Political Affairs Wendy Sherman, and European Union deputy foreign policy chief Helga Schmid are expected to be present during the sixth day of the nuclear talks on Friday.
The European foreign ministers of the P5+1 group are also reportedly expected to show up in the Swiss city.
Iran and the US wrapped up the fifth day of the ongoing nuclear talks in the Swiss city on Thursday. Following his talks with Kerry, the Iranian foreign minister said the negotiations over Tehran's nuclear energy program have reached an extremely complicated point.
Senior officials from Iran, the United States and the EU hold talks in Lausanne, March 19, 2015.
He also told Press TV that the Iranian delegation will stay in Lausanne as long as it is necessary.
The talks are part of broader negotiations between Tehran and the P5+1 group of countries – the US, Britain, France, Russia and China plus Germany – to reach a comprehensive agreement on Tehran's nuclear program as a deadline slated for July 1 draws closer. The two sides have already missed two self-designated deadlines for inking a final agreement since they signed an interim accord in the Swiss city of Geneva in November 2013.
The latest round of the negotiations over the Iranian nuclear program kicked off in the Swiss city on Sunday with Salehi and Moniz holding high-level technical talks. Experts from Iran and the US as well as the AEOI spokesman, Behrouz Kamalvandi, also participated in the meeting.