Myanmar
Iran offers cash aid to Myanmar Muslim refugees in India: report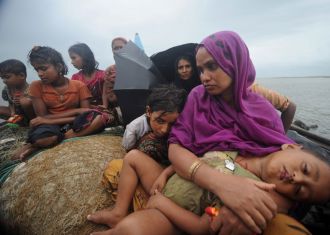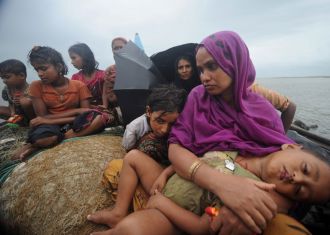 Iran has offered financial help to a group of Muslim refugees in Hyderabad, India, the UPI reported on Friday.
The group of 250 Rohingya Muslims fled to Dargah Ali Shah Qadri in Hyderabad to escape persecution in their home country of Myanmar.
Mahmoud Safari, Iran's consul general at Hyderabad, delivered a check for 6,500 Indian rupees (about $1,166) on Thursday to the Confederation of Voluntary Organizations, which works with the UN Human Rights Commission, to help refugees.
Safari condemned the persecution of Muslims in Myanmar and expressed regret that their treatment was going unnoticed by the international community.
Musfa Fazlulrehman, spokesperson of Myanmar Refugees and M. Qaderi, Trustee Dargah Ali Shah Qadri thanked the Iranian authorities for extending a helping hand to the Rohingya Muslims during their times of crisis, Oneindia.in reported on Thursday.
Qaderi said that Iran is the first country to have come forward to stand by the refugees.
He said that Iran's support has helped boost the morale of the victims of the ethnic clashes in Myanmar.
According to Oneindia.in, thousands of Rohingya Muslims, including women and children, were slaughtered while millions were displaced during the ethnic violence in Rakhine state.
The refugees said that they were being targeted by the Buddhists for refusing to give up Islam.