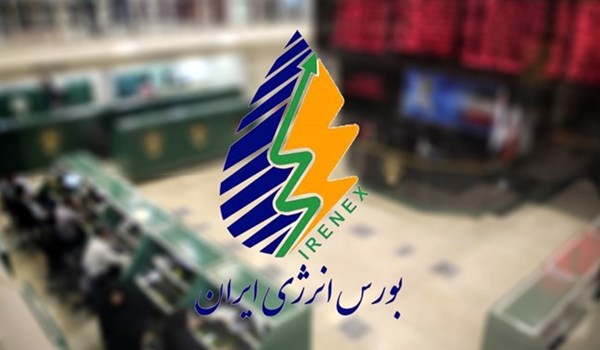 Iran offered 5,000 tons of light naphtha and many petrochemical products to domestic and international buyers through its energy bourse on Saturday, in a direct sale to bypass the US unilateral sanctions.
Dissolving agent 502, industrial butane gas, industrial propane gas, industrial liquefied natural gas (LNG), hexane, light naphtha, and liquefied natural gas (LNG) were on sale available for domestic buyers on the Internal Ring of Energy Stock Market (IRENEX).
International buyers were offered liquefied natural gas (LNG) from the Persian Gulf Star Refinery on the International Ring of the IRENEX.
On Thursday, Iso Recycle oil and light naphtha from Bandar Abbas Refinery were presented on the Internal Ring of the IRENEX
Early in February, Iran held the 4th session of direct sales of oil to domestic and international buyers through its energy bourse.
Last week, Iranian Deputy Oil Minister Amir Hossein Zamaninia declared that Tehran was fully prepared to sell oil in a "grey market", vowing to circumvent the US unilateral sanctions against the energy-rich country.
"We sell oil at a recently discovered grey market using all of our capacities," he said, "This is not smuggling. This is countering sanctions which we do not see as just or legitimate."
The United States told buyers of Iranian oil to stop purchases by May 1 or face sanctions, ending six months of waivers that had allowed Iran's biggest customers to import limited volumes.
Grey market is where the products and goods are bought and sold outside and not within in the original manufacturers authorized distribution channel.
Secretary-General of the Organization of Petroleum Exporting Countries (OPEC) Mohammed Barkindo said on last Thursday that it is impossible to remove Iran's oil from the international market, asserting that the organization will keep supporting Tehran against the US unilateral sanctions.
Speaking on the sidelines of the 24th International Oil, Gas, Refining and Petrochemical Exhibition in the Iranian capital city of Tehran, Barkindo said that it is "impossible" to eliminate Iranian crude from the global market.
His remarks came in the time that Washington was stepping up a Saudi-sponsored push to force Tehran's crude exports to "zero" as part of its unilateral sanctions against the Islamic Republic.
Barkindo further pointed to the challenges facing OPEC member Iran after the US tightened its oil sanctions against the country, saying he was certain that Tehran would successfully overcome the issues thanks to the experience it has gained in dealing with such restrictive measures over the past years.
Asked whether Iranian crude could be excluded from the market, the OPEC secretary general replied, "There is no need to repeat it. It is impossible to eliminate Iranian oil from the market."
"As an organization, we will remain focused on our goal of avoiding an energy crisis that may affect the global economy," said Barkindo.
Barkindo also elaborated on Riyadh and Abu Dhabi's pledge to fill in the Iran gap, emphasizing, "OPEC takes collective decisions and there's no individualism."
The senior official highlighted the influential role of Iran as a founding member of OPEC, saying that the challenges posed to Iran would leave an impact on the entire organization of crude exporters.
OPEC, Barkindo added, is "not a mere organization" and could affect the global oil industry in its entirety.
All data and statistics of secondary sources will be studied and decided in June and generally speaking, OPEC considers interests of all member states in order to meet the demand of individual member in the field of oil supply, Barkindo stressed.
He added that OPEC is "committed to stay united" and "not slip back into the chaos" it has faced in recent years.
Last month, the White House announced that the United States will end Iran sanction waivers. According to a statement from the Office of the Press Secretary, Trump "has decided not to reissue Significant Reduction Exceptions (SREs) when they expire in early May".
Countries that do not stop buying oil from Tehran after the deadline risk facing Washington sanctions.
Tehran's allies, including Moscow and Ankara, have slammed the Washington decision to end waivers on Iranian oil sanctions, saying it would not serve regional peace and stability.
Spokesperson for EU Foreign Affairs and Security Policy Maja Kocijancic has stated that the European Union regrets the United States' decision to halt waivers on sanctions against importers of Iranian oil, which may undermine the success of the nuclear deal, known as the Joint Comprehensive Plan of Action (JCPOA).
Washington has expressed confidence that its Persian Gulf allies will cover the gap, while market analysts express deep doubt if the United States, Saudi Arabia and the United Arab Emirates (UAE) could make up for a loss of Iran's market share. Some experts say the price will even reach $100 per barrel, adding the US move on Iran's oil does bring a lot more uncertainty in terms of global supplies.
They also believe that the Washington's move could kill off the OPEC+ deal while dealing a serious blow to the coalition's ability to coordinate production cuts.
Saudi Arabia could add a few hundred thousand barrels per day above current levels and still keep output below its ceiling as part of the OPEC+ deal, but that may not be enough to compensate for outages in Iran.
The most important matter is if the Saudis are seen as going too far to work with the American government, the rest of OPEC+ may abandon the deal.
Saudi Arabia is currently producing approx. 500,000 barrels per day less than stipulated in the production cut agreement. Riyadh could increase its output by this amount without any problem. But any more rise would violate the agreement and could spark turmoil within OPEC. It would likely fatally wound the OPEC+ deal, if the oil-rich kingdom went beyond its ceiling, so it's unlikely that they would do this without consulting with OPEC.
"Saudi Arabia is now in a difficult position of having an alliance with Russia to reduce oil supplies and having an alliance with the US to increase supplies," Oliver Jakob, head of PetroMatrix GmbH, told Bloomberg, adding, "You can't have it both ways for too long."
The US decision to try and bring down Iran oil exports to zero comes amid supply cuts led by OPEC since the start of the year aimed at propping up prices. As a result, Brent prices have risen by almost 40 percent since January 2019.