Iran
Iran official: Saudi freeze 'a small step'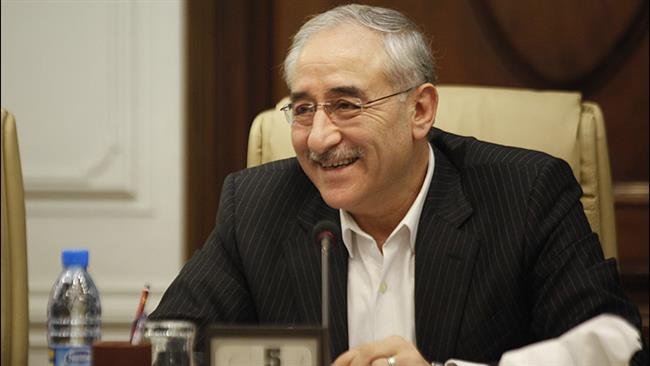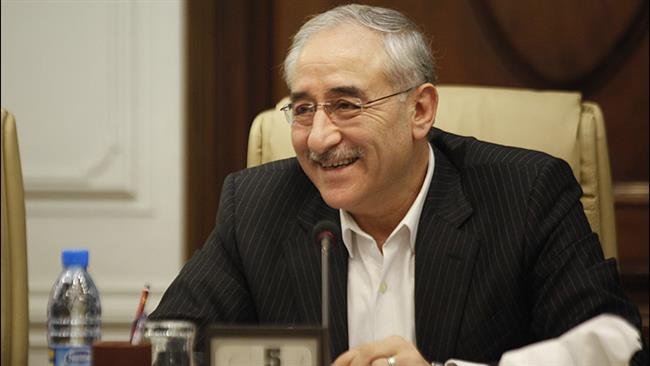 A senior Iranian official says a Saudi and Russian initiative to tackle the oil supply glut is "a small step in the right direction."
Deputy Petroleum Minister Amir Hossein Zamaninia, however, made it clear that Iran would not freeze its own output as the plan required.
Saudi Arabia, which pumped 10.2 million barrels daily last month, as well as Russia, Qatar and Venezuela proposed the freeze that would cap production at January levels.
"That was a small step in the right direction," CNN quoted Zamaninia as saying in an interview Sunday.
The official said the onus was on other countries to tackle the supply glut, adding they had to cut production in order to remove excess oil from the market.
"We hope that they can get together to decrease their production," he said.
Iran is ramping up its own production to claw back market share it lost to sanctions, with Zamaninia stressing that the country will push forward with the plan.
"We do not intend to sanction ourselves again after coming out of the sanctions," he said.
According to officials, Iran has boosted its production by 600,000 barrels per day (bpd) since the sanctions were lifted last month and seeks to add another 400,000 bpd.
"We want to increase our production to the level we used to produce prior to the sanctions. And at that time, then we can get together and discuss and strategize for the future," Zamaninia said.
The official said Iran doesn't need foreign investment to ramp up its production by 1 million bpd but is interested in overseas funding to help finance longer-term increases.
"We have no doubt that we can attract at least $40 billion to $45 billion per year investment," CNN quoted him as saying.
Iran's Minister of Petroleum Bijan Zangeneh (R) and his deputy Amir Hossein Zamaninia (L) accompany South Korean Minister of Trade, Industry and Energy Joo Hyung-hwan after a meeting in Tehran, Feb. 29, 2016. ©Shana
Before the lifting of sanctions, Tehran repeatedly demanded that OPEC members cut their production and make room for Iran when it returned to the market but the request fell on deaf ears.
Saudi Arabia led an aggressive push by oil producers in raising output to replace Iranian barrels, leading to an oversupply which caused prices to nosedive around 70% since mid-2014.
"Iran is not the cause for this turmoil," Zamaninia said, dismissing speculations that the country's return to the market would exacerbate the situation.
He said a "silver lining" of the sanctions is that Iran is less dependent than many of its neighbors on oil revenues.
Minister of Petroleum Bijan Zangeneh has dismissed the output freeze "a joke" which puts "unrealistic demands" on Iran.
"Some countries that are producing above 10 million barrels per day have called on Iran to freeze its production at one million bpd," he said last Tuesday in an apparent reference to Saudi Arabia.
Others, including OPEC member Nigeria and Oman, have supported Iran, saying the country must be given a way out to regain some of its lost market share due to sanctions.
On Monday, Zangeneh said Iran's exports of crude and condensate hit 1.75 million bpd in the Persian month of Bahman which ended Feb. 19.
"Iran's exports of oil and gas condensate in the month of Bahman rose 400,000 barrels per day compared with the same period last year," he said in Tehran after a meeting with South Korean Minister of Trade, Industry and Energy Joo Hyung-hwan.