Iran
Iran oil minister urges strident tone with US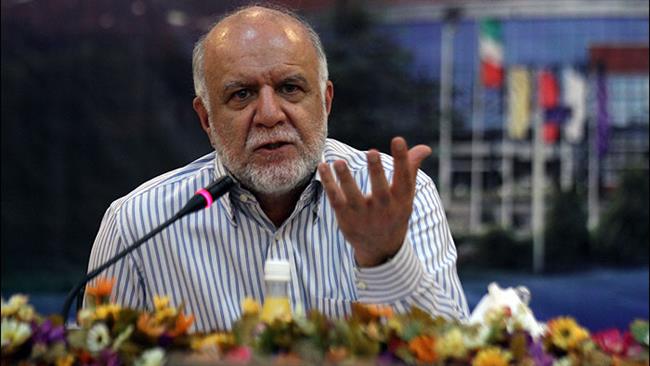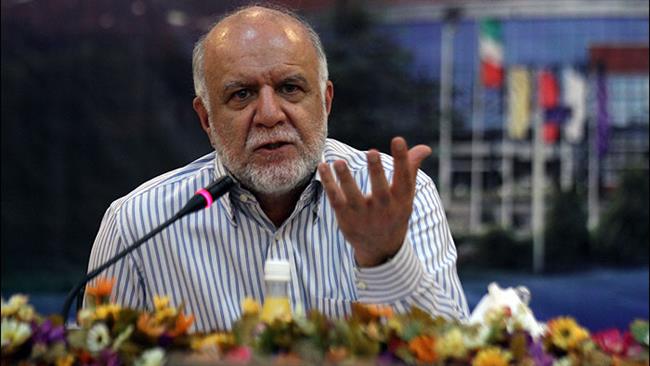 Minister of Petroleum Bijan Zangeneh says he has told Iranian negotiators to press the Americans on removing ban on business by US companies in Iran. 
Negotiations between Iranian and American teams are limited to Tehran's nuclear program but at the heart of the talks are US-led sanctions which prevent international companies from trade with Iran.
Zangeneh said it is "both good and necessary" to include lifting the ban on American companies in the ongoing talks with US negotiators in order to raise Iran's bargaining leverage in trade negotiations with international companies.
"We must not allow the US government's restrictions to continue because the more competition, the better we can get high quality services and increase our bargaining power. There's no reason not to do that," he said.
Zangeneh's statements published Saturday by the news weekly Seda (Voice) come as nuclear negotiations between Iran and the US and other countries are headed to the last stretch amid hopes of a deal.
The minister said both Iranian negotiations and US companies must pressure Washington into voiding the restrictions.
"Statements that lifting sanctions would only benefit the Europeans are not true. American companies must also seriously benefit from the removal of sanctions," Zangeneh said.
"We can have extensive cooperation with American companies for purchase of planes, locomotives, electrical equipment in the oil industry and many other fields. These is no impediment in this regard," he added.
US firms have engaged in no major business in Iran since the 1979 Islamic Revolution but intensified Western restrictions imposed in 2011 also forced European and other international companies to leave the country.
Iran is now opening its massive energy industry for international business amid hopes that a final nuclear agreement would lift sanctions.
But Zangeneh said in his recent talks with foreign energy managers he had made it clear that the environment for their operation in Iran has totally changed after the sanctions.
"I have told foreign oil companies that Iran's situation has changed very much compared with 10 years ago and the capabilities of Iranian manufacturers have become very strong under the sanctions.
"For their work in Iran, foreign oil companies must adopt a policy of market for market in which Iran cedes a part of its market to them and foreign companies give a portion of their regional market to Iran in return."
Zangeneh said most Iranian projects defined for development are EOR (enhanced oil recovery) and IOR (improved oil recovery) plans.
"Some companies think we want money. No, our issue is not merely money. Our most important need is technology and any procurement from Western companies must be done so that it leads to transfer of technology and strengthening of national know-how."