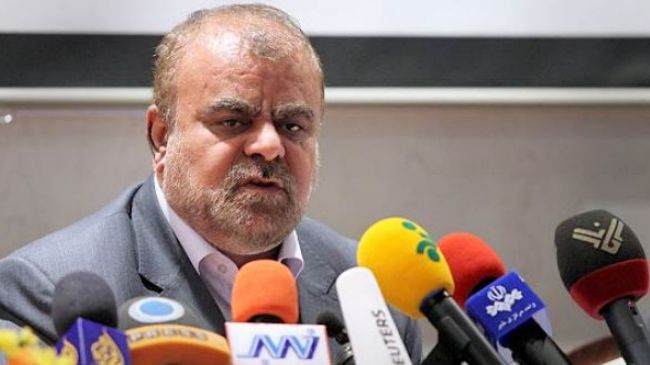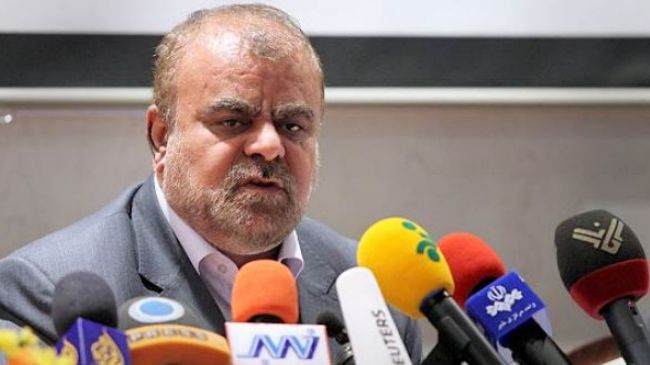 Iranian Oil Minister Rostam Qasemi says oil sanctions against the Islamic Republic as a major producer and exporter of petroleum will have detrimental effects on the global economy.
"[Imposing] sanctions on the second major OPEC [Organization of the Petroleum Exporting Countries] oil producer will cause fluctuations in the oil market, which will be harmful to the global economy," Qasemi said at an international OPEC summit in the Austrian capital Vienna on Wednesday.
On January 23, the European Union approved new sanctions on Iran's oil and financial sectors. The sanctions are meant to prevent the EU member states from buying Iranian crude or doing business with its central bank. The sanctions will come into force as of July 1.
"Using sanctions as a tool or military intervention in countries possessing [huge] energy reserves will cause an increase in oil prices and fluctuation in the market," he added.
The Iranian oil minister went on to say that the world economy needs a "sustainable supply of energy" to remain stable.
The US and the EU have imposed new financial sanctions as well as oil embargoes against Iran since the beginning of 2012 under the baseless pretext that the country's nuclear energy program may include a military component.
Washington and Tel Aviv have also threatened Tehran with the "option" of a military strike against its civilian nuclear facilities.
Tehran dismisses such allegations, insisting that as a signatory to the nuclear Non-proliferation Treaty (NPT) and a member of the International Atomic Energy Agency (IAEA), it has the right to develop and acquire nuclear technology for peaceful purposes.
Iran also argues that frequent inspections by the IAEA have never found any diversion in the country's nuclear energy program toward military purposes.