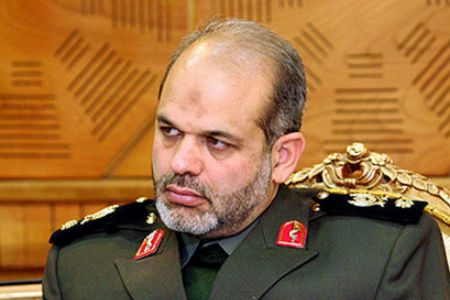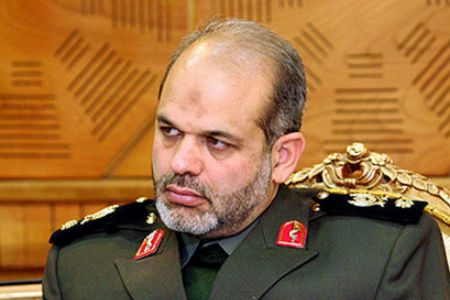 Iranian Defense Minister Brigadier General Ahmad Vahidi has held talks with his Omani counterpart on ways to enhance security in the Persian Gulf.
Gen. Vahidi and Saud bin Hareb al Busaidi stressed that boosting defensive cooperation and securing their bordering waters, especially the Strait of Hormuz, Fars News Agency reported Tuesday citing a ministry statement.
The strategic oil artery has remained a safe route for the energy-rich region and is used for shipping 40 percent of the world's seaborne crude.
Iranian officials say the heavy US presence in the region — with a fleet of 48 logistic and 18 combat US vessels — raises the risk of collisions with oil supertankers.
Mystery still surrounds last week's explosion onboard a Japanese supertanker, M Star, in Oman's territorial waters in the Persian Gulf.
Officials in the United Arab Emirates who are leading the investigations say it is likely that ship collided with a submarine or hit a mine, which rules out Japan's fear of an attack on the ship.
Iranian and Omani marine authorities have suggested that overheated oil tanks may have triggered the blast.
In the past few years, the Persian Gulf has suffered several oil leaks following submarine collisions with oil tankers.
The latest slick occurred in 2009, when the US Navy Los Angeles-class nuclear-powered submarine collided with a San Antonio-class amphibious transport dock in the strait.
The incident caused a spillage of nearly 25-thousand gallons of diesel fuel.