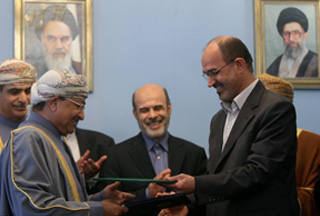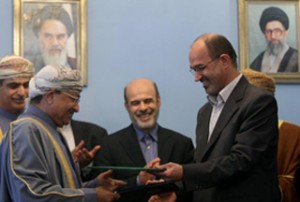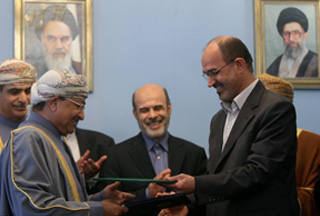 Iran and Oman are discussing a gas swap deal which would see Tehran supplying the Persian Gulf littoral state with up to two billion cubic feet of natural gas.
"It is possible that Oman wants to provide its natural gas needs from Iran's northern neighbors. In this case, Iran and Oman can swap natural gas," Iran's Oil Minister Gholam-Hossein Nozari said on Friday.
"We import natural gas from our northern neighbors and deliver the same amount to Oman from our southern gas fields," he added, naming Kish gas field and Asalouyeh as possible sources of gas supplies for Oman.
Iran and Oman signed a deal in April 2008 to jointly develop Kish gas field, which lies near the southern island of Kish, at an estimated cost of between $7 billion and $12 billion, but it was not finalized at the time.
The two countries signed several economic and energy agreements during the Omani king Sultan Qaboos bin Saeed's visit to Iran this week.
Nozari said negotiations were under way between the two countries on the transfer of one billion cubic feet (28.5 million cubic meters) from Iran to Oman.
However, chief executive of Iran's National Gas Exports Company, Reza Kasaizadeh, had earlier said that Oman had voiced interest in importing up to two billion cubic feet of natural gas from Iran.