Iran
Middle East
Iran, Oman FMs hold talks on bilateral, regional issues
Iran's Foreign Minister Mohammad Javad Zarif has held talks with his Omani counterpart, Yusuf bin Alawi, on bilateral relations and regional developments.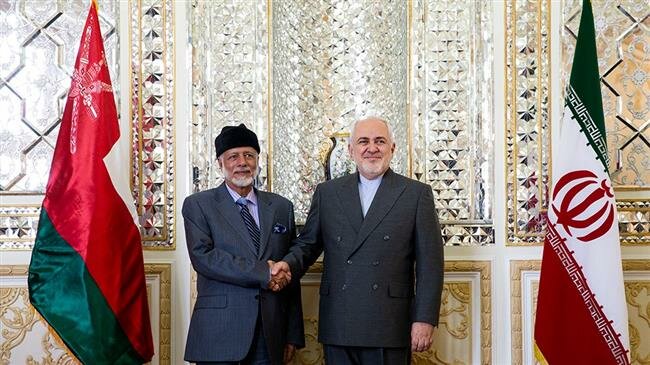 Zarif sat down with bin Alawi in Tehran on Saturday, the second such meeting in recent months. The top Omani diplomat has paid an official visit to Tehran in May.
Last week, Oman's Foreign Ministry announced that bin Alawi's trip is within the framework of Tehran-Muscat ties as well as their consultations on bilateral issues and recent developments in the region.
Very pleased to host my distinguished friend Yousuf bin Alawi bin Abdullah, Oman's FM, in Tehran today.
Discussed effects of the US' #EconomicTerrorism on Iran; bilateral relations, regional developments & security in the Persian Gulf, the Strait of Hormuz and the Gulf of Oman.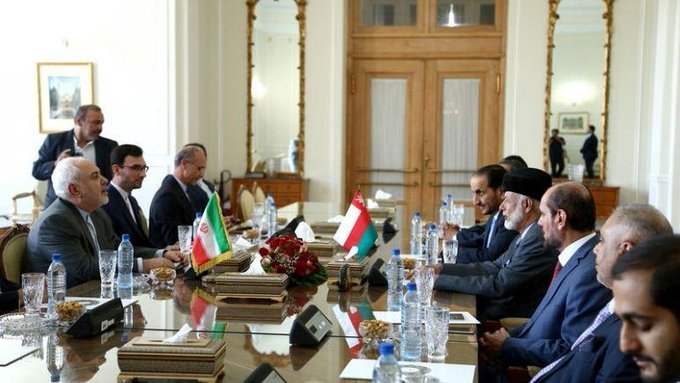 In May, Iranian Deputy Foreign Minister for Political Affairs Abbas Araqchi met with bin Alawi bin Abdullah in Muscat, rejecting claims about the beginning of negotiations between the Islamic Republic and the United States with the goal of reducing tensions between the two sides.
Tensions have been running high between Tehran and Washington since last year, when President Donald Trump unilaterally withdrew the US from the 2015 multilateral nuclear deal, officially known as the Joint Comprehensive Plan of Action (JCPOA), and unleashed the "toughest ever" sanctions against the Islamic Republic.
Recently, the US has taken a quasi-warlike posture against Iran and stepped up its provocative military moves in the Middle East, among them the June 20 incursion of an American spy drone into the Iranian borders.
Oman says it is making efforts to reduce spiraling tensions between Iran and the Unites States.