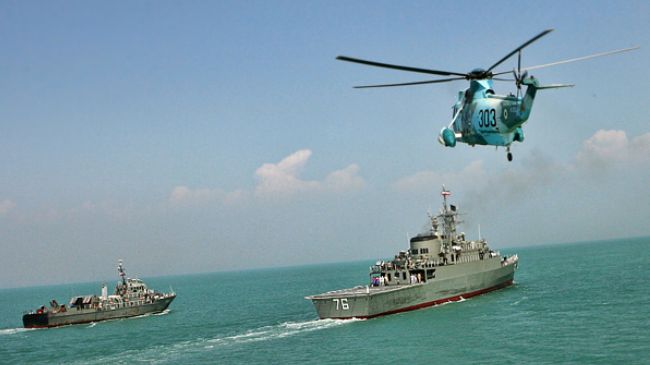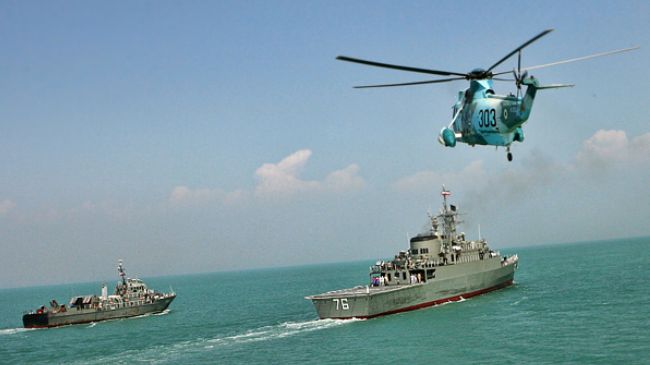 Iran and Oman plan to stage another round of joint naval relief and rescue drills under an agreement to carry out joint exercises every year.
Iran's Navy Commander Rear Admiral Habibollah Sayyari said Sunday that the maritime maneuvers would be held sometime after the Persian New Year (March 21).
Rear Admiral Sayyari also expressed Iran's readiness to engage in joint military maneuvers with other regional countries in a bid to ensure the peace and stability of the Middle East region.
Iran and Oman staged their second joint naval relief and rescue drill in February 2011. Four Omani vessels, two fighter jets and one maritime helicopter as well as four Iranian naval ships participated in the drill aimed at enhancing readiness for providing relief services and rescue operations, and improving the level of regional cooperation and exchanging experience.
Iran's Navy has increased its presence in international waters since last year, deploying vessels in the Indian Ocean and sending two ships to the Mediterranean Sea for the first time in February 2011 via the Suez Canal.
Meanwhile, Iranian Navy — in line with the international efforts against piracy – has been conducting patrols in the Gulf of Aden since November 2008 to safeguard maritime trade and in particular ships and oil tankers owned or leased by Iran.
On Saturday, two Iranian Navy's ships docked in the Syrian port of Tartus to provide maritime training to Syria's naval forces under an agreement signed between Tehran and Damascus a year ago.
The Iranian fleet, consisting of a destroyer and a supply ship, arrived at Tartus port, situated 220 kilometers (136 miles) northwest of the Syrian capital Damascus, on Friday after they received permission from the Egyptian armed forces a day earlier to sail along Suez Canal into the Mediterranean Sea on their way to the Syrian coast.