Iran
'Iran open to long-term roadmaps for cooperation with friendly countries'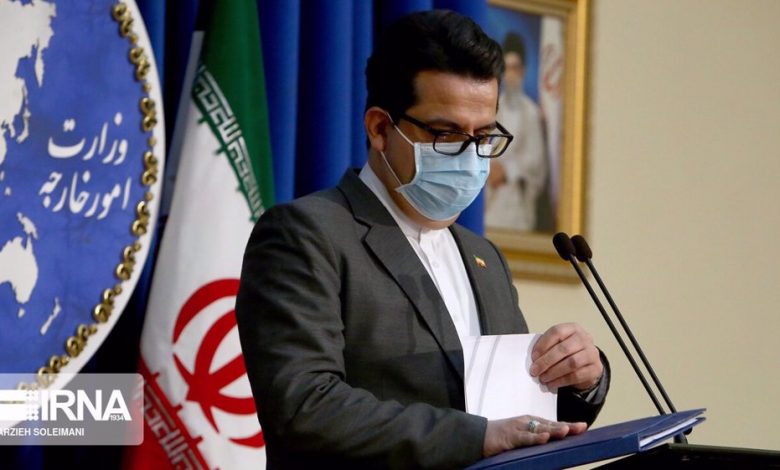 The Foreign Ministry says Iran is ready for setting out roadmaps similar to the one that is in the works with China, with other friendly countries, saying attacks targeting the pending arrangement with Beijing are definitely being orchestrated from abroad.
"We are prepared for signing similar [frameworks of] understanding with other friendly countries," ministry spokesman Abbas Mousavi said in Tehran on Monday, addressing a press conference.
"We seek to define our relations [with those countries] on long-term rather than periodical bases," he added.
The remarks came in reaction to the emergence of negative reports about the pending conclusion of the Iran-China roadmap that lays out the principles for close cooperation over a 25-year timeframe.
Also commenting on the issue, Ali Aqa-Mohammadi, an advisor to Leader of the Islamic Revolution Ayatollah Seyyed Ali Khamenei, said the roadmap was to enable the two sides to ditch the dollar in bilateral trade and bypass illegal and unilateral US sanctions.
He also said the document's conclusion would enable such level of coordination between Tehran and Beijing that could take the region out of the US hands by pushing Washington aside, breaking apart its sprawling regional network, and frustrating its attempts at isolating Tehran.
With regard to media propaganda aimed at undermining the strategic roadmap, Mousavi said the attacks targeting the document "definitely originated outside the country."
"Efforts by counter-revolutionary groups and think tanks that are constantly scrutinizing our activities are known to all. However, the Iranian nation is aware of and will not be affected by such smear campaigns," the spokesman said.
'Trump intends to use Iran embargo for electoral gain'
Separately, Mousavi referred to the administration of US President Donald Trump's efforts to prolong an arms embargo against Iran.
The ban on the sales of conventional weapons to the Islamic Republic will expire in October under a 2015 nuclear deal between Tehran and other countries.
Despite having left the nuclear deal in 2018, Washington has recently launched a campaign to renew the arms ban.
Mousavi said Trump's regime is bent on prolonging the embargo so it can enhance his re-election chances by portraying this as a "foreign policy win against Iran."
The spokesman, however, reiterated the Islamic Republic's earlier warnings to serve a "decisive response" to a potential extension of the embargo.
Concerning the US 2020 presidential elections, Mousavi said what mattered for Iran was not who would win the race, but the future US administration's attitude towards the Iranian nation.
He recalled how the previous US administrations had invariably faced the Islamic Republic with their adversarial measures, citing the oppressive sanctions that were initiated under former president Barack Obama, and pursued under Trump.