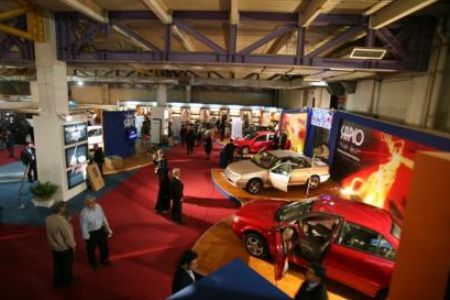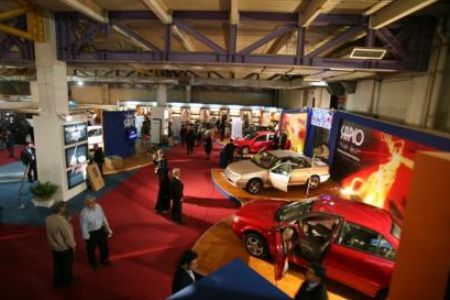 Iran's Fifth Auto Parts International Exhibition has opened at Tehran's permanent fair grounds in the presence of Iranian Minister of Industries and Mines Ali Akbar Mehrabian.
Speaking to reporters on the sidelines of the inauguration ceremony on Thursday, Mehrabian said his ministry's policy is to support local production and remove poor quality parts from the market, IRNA reported.
"The value of automotive parts produced in Iran exceeded $9.6 billion and export in this sector is also on the rise," the minister noted.
Some 313 foreign companies and 369 domestic firms are showcasing their high-tech products in the four-day expo.
The number of foreign companies attending the undertaking has increased 59 percent, and the number of Iranian firms grew by 16 percent compared to the fourth show.
For the first time 28 manufacturers of auto parts from Germany, Italy, France and Switzerland have taken part in the exhibition.
Addressing the same event, head of Industrial Development and Renovation Organization of Iran Majid Hedayat said auto parts manufacturers should design and produce new and diverse platforms, adding that the country needs at least four new platforms for production of Iranian cars.
The official went on to say that currently around 1,800 auto parts manufacturers are active in the country. He noted that the value of Iran's auto industry is at $2,000 while the figure for auto parts manufacturing sector stands at $1,000 billion.
Iran's car production showed a 9.5 percent growth last year, ranking fifth on the OICA chart after China, Taiwan, Romania and India.
Also on Thursday, the 16th International Exhibition of Textile Machineries, Raw Materials and Products (Irantextile 2010) was inaugurated at the same venue.
Over 130 foreign firms from Taiwan, India, South Korea, Turkey, Japan, Italy, Germany, China, Thailand, Switzerland, Austria, Indonesia, and Syria, alongside hundreds of Iranian companies have taken part in the show.
Both exhibitions will end on November 21.