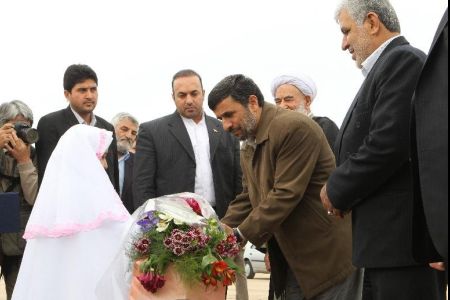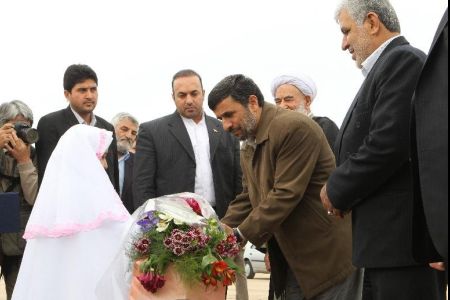 Iranian President Mahmoud Ahmadinejad has inaugurated the Middle East's biggest galvanized sheet production plant for automobiles in the city of Shahre Kord.
Heading a delegation, including Iran's Industries and Mines Minister Ali-Akbar Mehrabian, President Ahmadinejad arrived in the city on Monday morning to launch the factory.
The launch of the galvanized sheet plant would put an end to the 200,000 tons of annual import of the product and would also prepare the ground for an export platform within the next two years, Iran's Industries and Mines Minister Ali-Akbar Mehrabian announced on Monday.
The unit, which is set to produce galvanized sheet for cars, is the biggest center in the Middle East, IRNA reported.
Earlier on Friday, a member of the factory's board of directors, Mohammad Reza Yousefi, told IRNA that the domestic production of galvanized sheets would significantly contribute to the country's car-production industry, given that the country is facing US-sponsored sanctions.
After responding to domestic demands, the country would export the product, Yousefi added.
According to the report, the factory's inauguration would create more than 200 job opportunities in the province, which may rise to 400.
Over the past years Iran has been importing galvanized sheets from European countries and Korea.