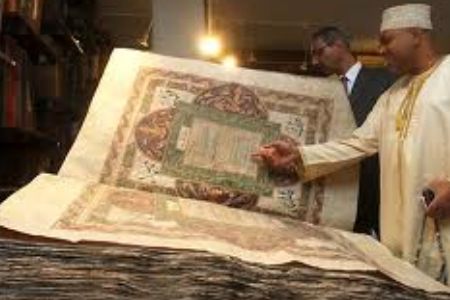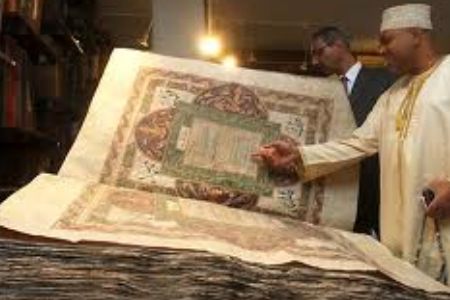 Iran has opened its National Museum of Qur'an showcasing rare manuscripts and artworks inspired by the holy book, in the capital city of Tehran.
The museum displays Qur'anic illuminations and calligraphies from early Islamic period to the contemporary era.
Visitors can also see a number of old Iranian marriage certificates adorned with Qur'anic illuminations, which date back to 400 years ago, IRNA reported.
One of the highlights of the museum is a Safavid Qur'an cloth cover, made of cotton and decorated with Qur'anic calligraphies.
In older times, Muslim warriors were passed under the holy Qur'an to be kept safe and gain victory in battles. Muslims also swear on the Qur'an when they stand in court.
The National Museum of Qur'an is the only Iranian center housing Qur'anic lithography, its various inscriptions as well as inscriptions of Qur'an-inspired poems by Sa'adi, Hafez and Mowlavi.