Iran
Iran opposes extension in nuclear talks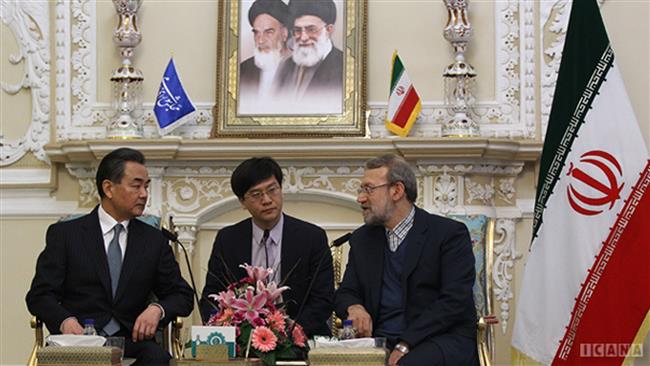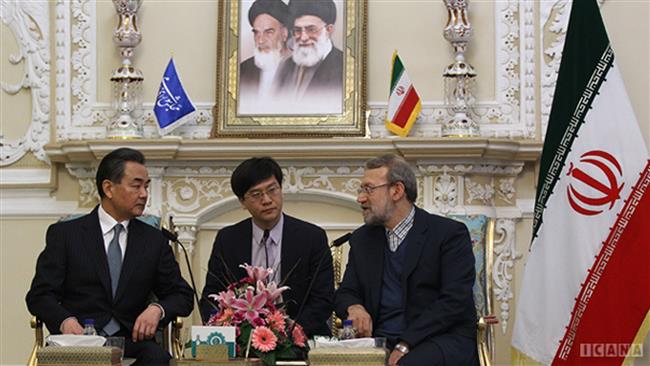 Iranian parliament (Majlis) Speaker Ali Larijani says Iran opposes a further extension of nuclear talks with the P5+1 group.
"The Islamic Republic of Iran is serious in reaching an agreement during the nuclear negotiations and is opposed to the extension of the negotiations," Larijani said in a meeting with Chinese Foreign Minister Wang Yi in Tehran on Monday.
The other sides of the negotiations should show their "political will for reaching the agreement," he added.
Elsewhere in his remarks, he called for the expansion of ties between Iran and china, saying the two countries' cooperation will positively influence the "world's stability and security".
Iran has a strategic look at long-term relations with China, Larijani said, calling for further parliamentary cooperation between Tehran and Beijing.
The Chinese diplomat, for his part, said that China is abided by finding a peaceful solution to the issue of Iran's nuclear program, adding that the agreement should encompass the interests of both sides in the negotiations.
He further described Iran as a major trade partner for China, saying the West is exploiting the issue of Iran's nuclear talks to hamper the country's economic development and progress.
He also called for further consultation between the two countries over international issues and stressed the furthering of relations between Tehran and Beijing.
Iran and the P5+1 countries – Britain, France, China, the United States, and Germany – are seeking to seal a high-profile political deal by the end of March and to confirm the full technical details of the accord by July 1.