Iran
Iran-P5+1 nuclear talks progressing: Larijani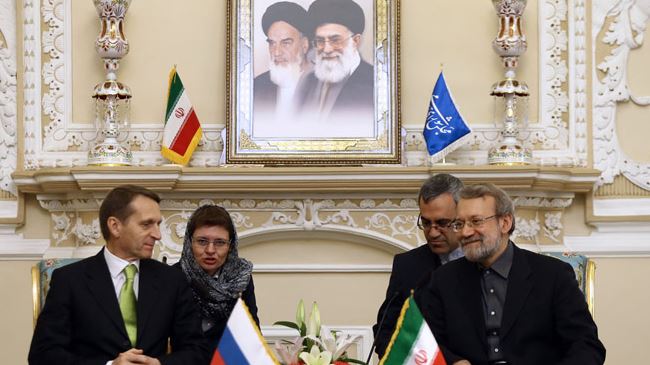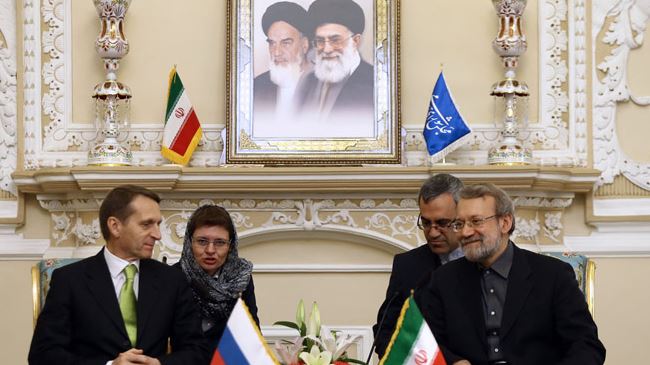 Iran's Majlis Speaker Ali Larijani says talks between the Islamic Republic and the P5+1 group of world powers over Tehran's nuclear energy program are progressing.
"However, certain pretexts used by the US and the West can create obstacles in the way of these negotiations," Larijani said in a meeting with Russian State Duma Speaker Sergei Naryshkin in Tehran on Monday.
Representatives from Iran and the P5+1 group — the US, Britain, France, Russia, China and Germany – wrapped up their latest talks over Iran's nuclear program in the Omani capital, Muscat, on November 11.
The two sides are working to hammer out a comprehensive deal after they clinched an interim nuclear accord last November that took effect on January 20 and expired six months later.
Larijani further pointed to the latest regional and international developments and said Tehran and Moscow play an "undeniable" role in countering terrorism and extremism in the region.
"Certain regional countries and extra-regional powers have played a leading role in creating and nurturing terrorist groups; and [their] claims about fighting the extremism of terrorist groups are merely tactical and for propaganda purposes," the Iranian Majlis speaker said.
The Russian Duma speaker, for his part, commended Iran's positive and constructive role in settling regional crises, particularly in Iraq and Syria.
He emphasized that enhanced cooperation between Tehran and Moscow would strengthen security in the region.
Naryshkin said Russia has always supported Iran's right to use nuclear technology for peaceful purposes and believes that the nuclear issue should be resolved in a completely fair way.
He also invited the Iranian Majlis speaker to pay an official visit to Moscow in the near future.