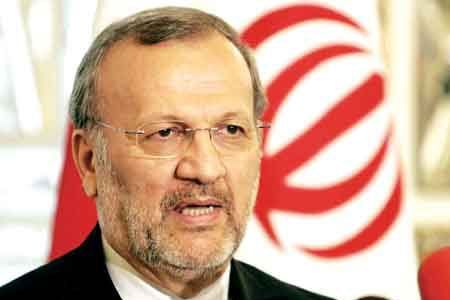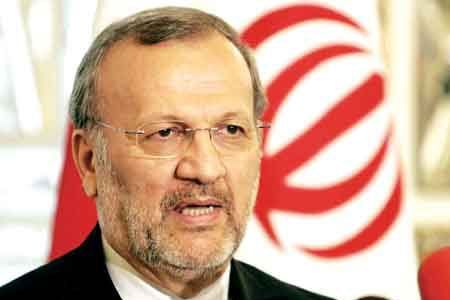 Iran's Foreign Minister Manouchehr Mottaki says Tehran is negotiating with the world's major powers to set the exact date and venue for nuclear talks.
On Thursday, Catherine Ashton proposed three-day talks over Tehran's nuclear program in mid-November in the Austrian capital of Vienna, expressing hope that Iran's top nuclear negotiator Saeed Jalili would "respond positively" to the offer.
"[Ashton] looks forward to constructively engaging with Iran next month," her spokesperson said.
Mottaki on Friday welcomed Ashton's offer, saying that from Iran's perspective and as announced earlier, "October or November… is a good time for the re-establishment of negotiations between Iran and the P5+1 –China, France, Russia, the UK and the US plus Germany."
"Negotiations between Iran and the P5+1 to reach a final agreement on the date and venue of talks are still ongoing," ISNA quoted Mottaki as saying on Saturday in Brussels.
Although Iran has announced its readiness to resume talks on its nuclear program, it has also stressed that any negotiations must be conducted within the framework of the Tehran nuclear declaration.
Iran issued a nuclear declaration with Turkey and Brazil based on which Tehran agreed to ship most of its low-enriched uranium to Turkey in exchange for fuel.
The US and its allies used their influence on the UN Security Council to impose the fourth round of sanctions against Iran over allegations that Tehran is pursuing a nuclear weapons program.
Iran says its nuclear program is entirely peaceful and within the framework of the Nuclear Non-proliferation Treaty, to which it is a signatory.
The International Atomic Energy Agency, in its several reports, has also verified the country's non-diversion from peaceful purposes.