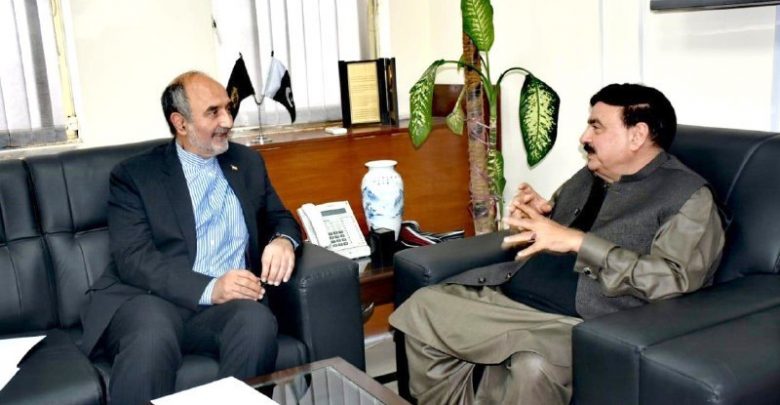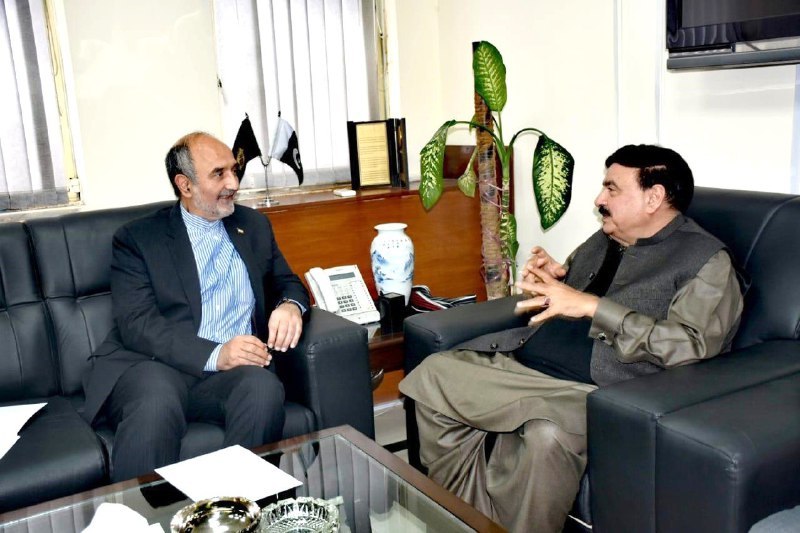 Pakistan Minister for Railways Sheikh Rasheed Ahmad has said that Quetta-Taftan-Zahedan rail track will be upgraded on fast track basis, state media reported.
He said this during a meeting with Ambassador of Iran to Pakistan Mehdi Honardoost who called on him at his office in Islamabad on Thursday.
"Collaboration in improving the rail network between Pakistan and Iran will be in the mutual interest of both the countries," Sheikh Rasheed Ahmad said.
Quetta-Taftan Railway route is one of four main railway routes in Pakistan, operated and maintained by Pakistan Railways. The line begins from Quetta station and ends at Koh-e-Taftan station.
The total length of this railway line is 325 kilometers. There are 23 railway stations from Quetta to Koh-e-Taftan. The line then crosses into Iran and extends to Zahedan.
Ambassador Mehdi Honardoost during the meeting extended an invitation to Sheikh Rasheed Ahmad by the government of Iran to attend the opening ceremony of Qazvin-Rasht-Astara railway route.