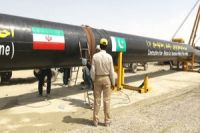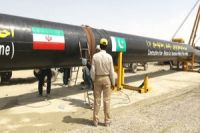 Islamabad says the opportunity has arisen to complete the Iran-Pakistan (IP) gas pipeline within a year after the recent deal between the Islamic Republic and the Sextet of world powers over Tehran's nuclear energy program.
Pakistan's Minister for Petroleum and Natural Resources Shahid Khaqan Abbasi made the remarks on Thursday, saying Pakistan has intensified its efforts to materialize the project.
He stated that the recent accord between Iran and the five permanent members of the United Nations Security Council — the United States, China, Russia, France and Britain — plus Germany, will highly contribute to the completion of the project.
Iran and the six major world powers sealed an interim deal in Geneva on Sunday morning to pave the way for the full resolution of the West's decade-old dispute with Iran over the country's nuclear energy program.
In exchange for Iran agreeing to limit certain aspects of its nuclear activities, the United States and its allies have agreed to lift some of the existing sanctions against the Islamic Republic.
The Pakistani minister further noted: "I think trade restrictions will be lifted on Iran following agreement between Iran and world powers."
He also said that he will be meeting Iranian Oil Minister Bijan Namdar Zanganeh in December for further discussions on the project.
The final construction phase of the pipeline, which would cost about USD 1.5 billion, was inaugurated on March 11.