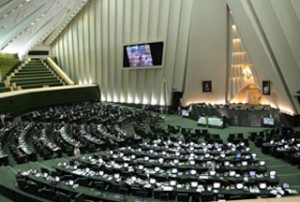 Ahead of talks with the West, Iranian lawmakers have warned that they will make new decisions if the six world powers repeat their "past mistakes" regarding Iran's nuclear program and cause failure in the upcoming talks.
A total of 239 of Iran's 290-member Parliament (Majlis) issued a statement on Tuesday saying that the upcoming talks between Tehran and the five permanent UN Security Council members — Britain, China, France, Russia and the United States — plus Germany will be an important test for the group.
On October 1, Iran is expected to sit at the group in Geneva to discuss a wide range of global issues. The US, however, has stressed it will seek to talk about Tehran's nuclear program.
The Iranian lawmakers, in the statement, emphasized that the upcoming talks were a historic opportunity for the group to end the deadlock over the nuclear issue.
Iran has submitted a package of proposals with the aim of defusing global issues.
"We strongly support the scheduled talks within Iran's package of proposals and warn the negotiating countries that this is a historic opportunity to surpass the deadlock and resolve the problem," the statement said.
Iran has stressed that although open to talks, it 'will not compromise' on its legitimate nuclear rights.