Iran
Middle East
Iran parliamentary polls draw major figures in last day of registration
Prominent political figures have signed up for a planned parliamentary vote in Iran as an official deadline for submitting nomination papers ends after a week.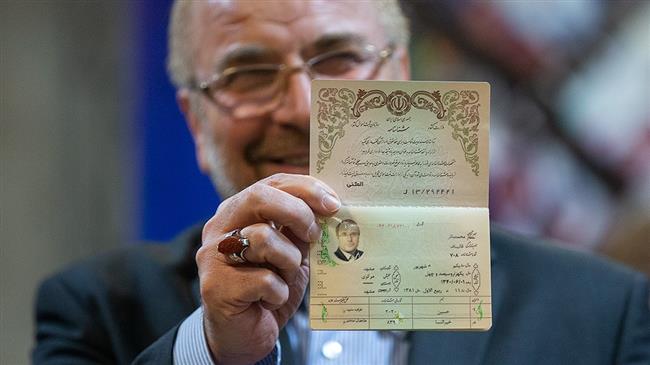 A report by the Fars news agency on Saturday showed that former mayor of Tehran Mohammad Bagher Ghalibaf was the most high-profile figure who had put his name down for the votes planned for late February.
People close to former president Mahmoud Ahmadinejad were also among the those appearing at a registration office set up by Iran's Interior Ministry in downtown Tehran.
Registrations began on Sunday in all cities and towns across Iran as officials began preparations for the key public votes to pick up 290 members of the parliament.
Ghalibaf, who was Tehran's mayor until he ran as a candidate in the 2015 presidential election, is seen by many as the top chance to win the votes in the metropolitan area of Tehran and become the next parliament speaker.
Iran starts registering candidates for parliamentary electionsCandidates begin filing their nominations for the 11th Iranian parliamentary elections scheduled for February 21, 2020.
Current parliament speaker Ali Larijani said earlier this month that he would not contest the upcoming elections after serving for three spells as a lawmaker representing the central Iranian city of Qom.
The semi-official Tasnim news agency said that a total of 11,408 people across the country had filed nominations for the votes as of 14:00 local time Saturday. More than a fourth of those were people seeking to contest the votes in Tehran, a constituency represented by 35 lawmakers in the Iranian parliament.
The Interior Ministry said registration offices would close at 18:00, rejecting reports that there would be an extension. That meant that Ahmadinejad, the right-wing politician who served as Iran's president between 2003 and 2011, would not contest the votes.
All those registered will go through a vetting process by Iran's Guardian Council. A final list of candidates is due on January 11 while polls will open on February 21, a weekend holiday across the country.