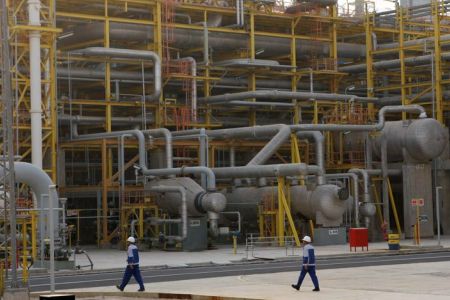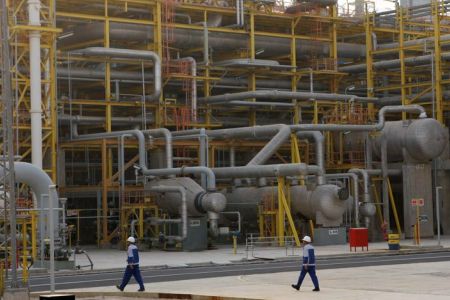 Iran's Oil Minister Massoud Mirkazemi says the oil-rich country has exported around 14 million tons of petrochemical products worth more than $9 billion in 2009.
Mirkazemi further pointed out that Iran, the world's fifth largest oil producer, plans to increase exports of the products by investing in new petrochemical complexes.
The Iranian minister made the remarks on Wednesday, at the inaugural ceremony of two new projects in Morvarid Petrochemical Complex and Pardis Petrochemical Company, in the southern Iranian port of Assalouyeh in Bushehr province.
"The value of exports of petrochemical products reached $9.2 billion in 2009 from $2.3 billion in 2004," IRNA quoted Mirkazemi as saying.
He also noted that Iran exported 14 million tons of petrochemical products in 2009 compared to the amount of 5.2 million tons in 2004.
In May, the managing director of the National Iranian Petrochemical Company (NIPC), Abdolhossein Bayat, said that Iran accounts for 25.8 percent of the Middle East's production of petrochemicals.
"This year will see a 10.5-million-ton increase in the production capacity because of a 5.2-billion-dollar investment in the petrochemical sector," Bayat said.
He predicted that the volume of petrochemical exports would hit 17.9 million tons this year.
Bayat went on to say that Iran, compared to other regional countries, is in a better position in terms of investment in its petrochemical sector.
He added that Iran had produced a total of 34 million tons of petrochemical products and the investments stood at $2.49 billion.
Iran has also the world's second largest natural gas reserves after Russia, around 15 percent of the world's total proven reserves. The reserves contain an estimated 974 trillion cubic feet of natural gas.