Iran
Iran places order for 2,000 home-made ventilators: Health Ministry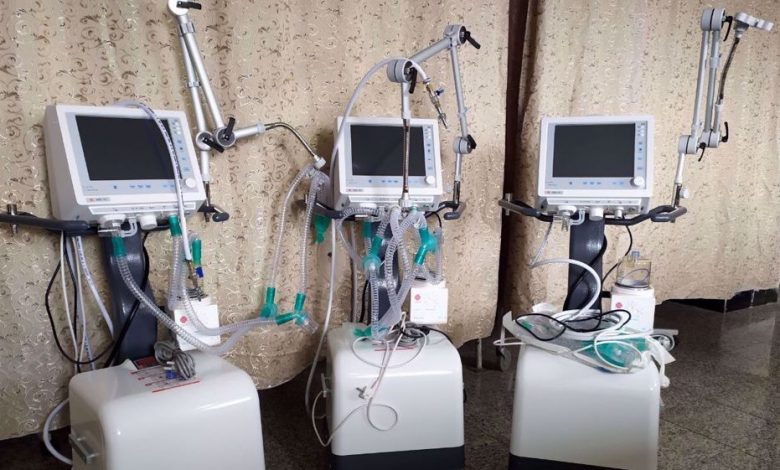 Iranian health ministry has placed an order for 2,000 ventilators that would be fully designed and produced by local manufacturers.
A deputy Iranian health minister said on Monday that the breathing machines will be supplied in the near future to hospitals across Iran amid a new spike in the number of new coronaviurs cases in the country.
Qassem Janbabaei said an Iranian government decision earlier this year to allow local startups and tech companies to manufacture the equipment needed to fight the pandemic had paid off.
"Considering the confidence of the government in nascent domestic technology-based companies, the health ministry has accepted to pay for 2,000 ventilators," said Janbabaei.
The announcement comes amid fresh home-grown efforts in Iran to contain the spread of the virus as the country continues to be barred from imports of key medical equipment because of a series of American sanctions.
International organizations and governments have hailed Iran for relying on domestic initiatives to fight the disease while criticizing the United States for refusing to lift its bans from Iran even at the time of renewed pressure on the country's health system because of a fresh surge in the number of infections.
An Iranian health ministry spokeswoman said on Monday that the number of people who had died of COVID-19, the disease caused by the novel coronavirus, had increased by 203 over the past 24 hours to reach more than 13,000.
Sima Sadat Lari said the number of confirmed cases of COVID-19 had also surged by 2,349 to reach nearly 260,000 while adding that there have been over 222,000 recoveries from the disease since it was spotted in Iran in late February.