Economy
Iran
Middle East
Iran Planning to Export $41bln Worth of Non-Oil Goods by Yearend
Caretaker of Ministry of Industry, Mine and Trade Hossein Modares Khiabani said that Iran has planned to export non-oil goods worth $41 billion by the end of the Iranian year (March 20, 2021).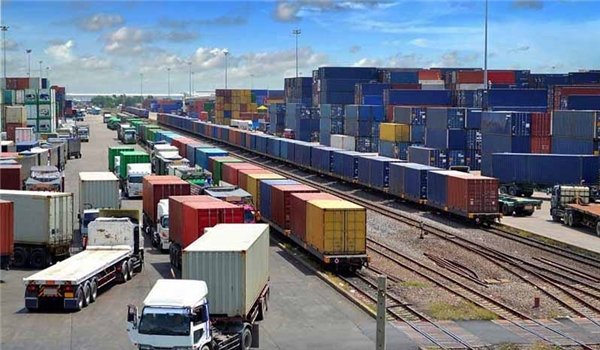 Despite the illegal sanctions and coronavirus epidemic, Iran's non-oil exports will grow, said Khiabani on Saturday.
He added that 60% of these non-oil products are exported to 15 neighboring states.
The ministry caretaker touched upon the situation of borders after the virus outbreak and underlined that 80% of border crossings have opened and trade exchanges are normal now.
The policy of reliance on non-oil exports is in line with the Supreme Leader of the Islamic Revolution Ayatollah Seyed Ali Khamenei's order on importance of bolstering trade with China and India, he stressed.
Talking about restrictions created for Iran after the outbreak of the coronavirus in the country in late February, the official said Iran was importer of equipment needed for fighting the virus on the early days, but now the country is exporter of such equipment.
In relevant remarks in June, Governor of the Central Bank of Iran (CBI) Abdolnasser Hemmati said that the country's economic growth, irrespective of oil production, had a positive rate in the last Iranian calendar year (ended on March 19, 2020).
Official reports registered that Iran's non-oil economic growth showed a positive rate in the past Iranian year (ended March19), Hemmati announced on Instagram on June 13.
"During the mentioned period, economic growth rate stood at +1.1% with +8.8% growth in agricultural sector, +2.3% growth in industrial and mining sector, and -0.2% decrease in services sector," he wrote.
Hemmati noted that the negative growth rate of the services sector was inevitable due to the coronavirus outbreak in the last two months of the year 1398.
The CBI governor added that due to the sharp drop in oil revenues in last year, oil income shrank -38.7%, pulling down the economic growth to -6.5%.