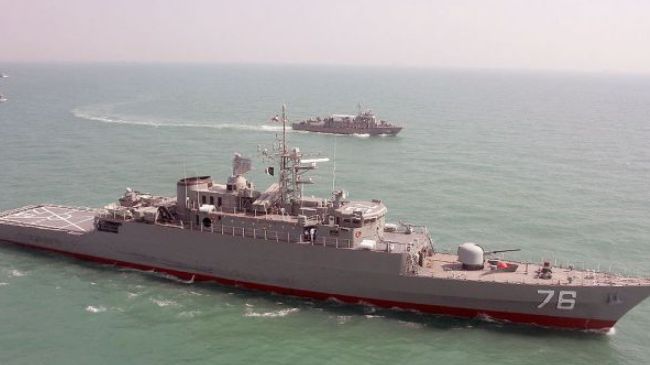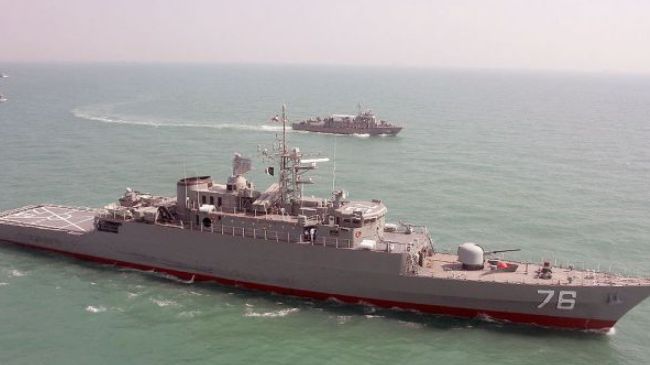 The Iranian Navy's deputy chief for Technical Affairs, Rear Admiral Abbas Zamini, says the Islamic Republic plans to unveil 10 new indigenous frigates and destroyers.
Zamini said on Tuesday that the plan to build 10 more naval vessels comes after the country's two major destroyer projects: Jamaran, a Mowj-1 class destroyer launched in 2010 and Velayat, a Mowj-2 class destroyer, whose construction is completed by 70 percent and will finish by the end of the current Iranian calendar year (started March 20).
The commander said the new projects also included the construction of Mowj and Sina-class destroyers and missile-launching frigates.
Iran started a self-sufficiency campaign in the defense industry and launched numerous military projects after the victory of the Islamic Revolution over 30 years ago.
The Iranian navy launched its first domestically-built destroyer, Jamaran, in the waters of the Persian Gulf in February 2010.
The 1,420-ton destroyer is equipped with modern radar systems and other electronic warfare capabilities.
It has a top speed of up to 30 knots and a helipad. It also features highly advanced anti-aircraft, anti-surface and anti-subsurface systems.
The vessel has also been equipped with torpedoes and modern naval cannons.