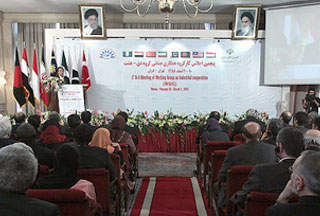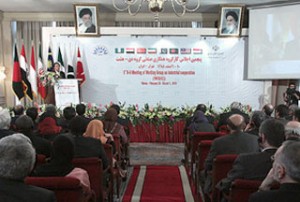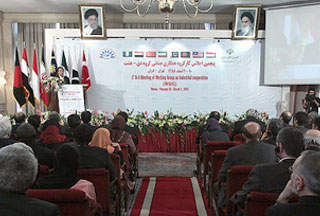 The secretary general of the Developing Eight (D8) group says Iran will allocate €50 million to create an investment fund for the organization.
Speaking at a D8 meeting in Tehran on Sunday, D8 Secretary General Dipo Alam stated that the Islamic Republic of Iran is the first country to make such a commitment.
As an industrialized Muslim country, Iran can play a pivotal role in the economic development of D8 member states, he added.
Alam noted that trade exchanges among D8 countries stood at $35 billion in 2006 but have now reached $68 billion.
Iranian Minister of Industries and Mines Ali Akbar Mehrabian said that D8 countries can increase their multilateral economic interactions by harmonizing their customs procedures.
"Iran has proposed the establishment of identical customs procedures between the D8 member states, the creation of joint research centers… in order to share technical expertise," Mehrabian said on Sunday at the D8 meeting in Tehran.
"Iran plans to propose a strategy of industrial cooperation among the D8 members," he added.
He also criticized the major industrialized countries for creating problems for their own nations and other countries.
Representatives from the eight developing Muslim countries gathered in Tehran on Sunday to find ways to boost their economic ties.
Bangladesh, Egypt, Indonesia, Iran, Malaysia, Nigeria, Pakistan, and Turkey are the members of the D8 group.