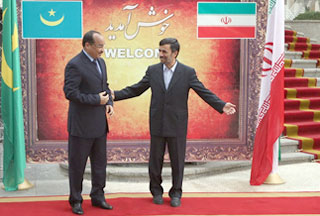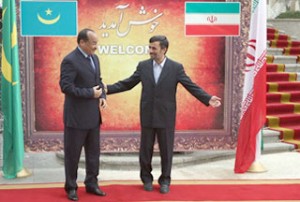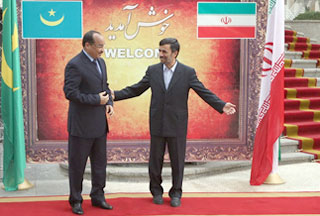 Iranian President Mahmoud Ahmadinejad has praised the Mauritanian government for breaking diplomatic ties with Israel.
During a meeting with Mauritanian President Mohamed Ould Abdel Aziz in Tehran on Monday, Ahmadinejad called the move a valuable step which "should set an example for the rest of the Islamic countries."
Mauritania cut its ties with Israel during the December 2008-January 2009 Gaza war, during which over 1400 Palestinians, mostly civilians, were killed.
The Iranian president also called Israel the "root of all the corruption in the region."
Mauritania's president is currently visiting Tehran with a high-ranking delegation.
Tehran began expanding relations with Nouakchott after the African nation severed its ties with Israel.
In 2009, Iran completed the construction of an ophthalmology center in the Mauritanian capital left unfinished by Israel.
During their meeting, the two presidents discussed bilateral ties as well as regional and international developments.