Iran
Technology
Iran Presents Technological Capabilities at Nanotech 2012 Exhibition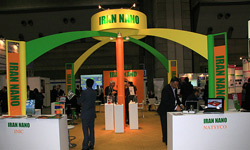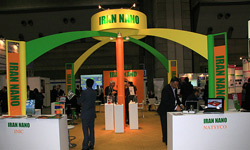 Japan Nanotechnology Exhibition, Nanotech 2012, was inaugurated at Tokyo International Exhibitions Center on February 15th with six companies from the Islamic Republic of Iran actively participating in the event, for the fifth consecutive year.
The mentioned Iranian participants are as follows: Payamavaran Nanotechnology Fardanegar (manufacturer of nanomaterials synthesis equipment), Fanavaran Nano-Meghyas (manufacturer of electrospinning and elecrophoresis equipment), Nanotechnology System Corporation (NATSYCO) (manufacturer of STM and AFM microscopes), Iran Riff Company (producer of nano paints), Nanostructured Coating Company (manufacturer of sputtering apparatus) and Middle East Bio-Researchers (producer of ethylene adsorbents used to improve the preservation of agricultural crops).
In addition, the Iranian fabricated version of the anticancer drug Doxorubicin HCl, which has been proved to be effective in treatment of a wide spectrum of cancers, was put on display in Nanotech 2012.
Of other participating countries of the event mention can be made of Belgium, Canada, Germany, South Korea, Finland, Spain, Switzerland, Taiwan, Czech Republic, Britain and the US.
Concurrently with the opening day of Nanotech 2012, Asian Nano Forum (ANF) members took the opportunity to hold a meeting with the Iranian representatives in attendance. Also, a seminar focusing on Iran's capabilities and growth in nanotechnology is arranged to be delivered on the last day of Nanotech 2012.
The Japan Nanotechnology Exhibition is marked as the world's biggest and most prestigious exhibition in the field and has been held consecutively for eleven years. The Islamic Republic of Iran is currently attending this significant event abreast other pioneering countries like the previous five editions.