Iran
Iran president calls for probe into border shooting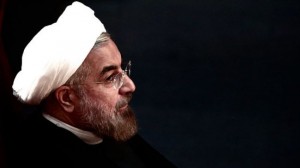 Iranian President Hassan Rouhani has called for an investigation into a shooting incident in southeast Iran, where 17 border guards were killed by terrorists.
"The government of the Islamic Republic of Iran is determined to deal with such guided mischief by relying on the nations unwavering support in safeguarding the borders of the Islamic homeland," Rouhani said in a statement on Saturday.
"I, therefore, ask the interior minister to immediately set up a special committee, with the help of the police [forces] to investigate the incident…," he added.
The president also offered his condolences to the nation over the tragic event, which took place in the Iranian border city of Saravan in Sistan-and-Baluchestan Province on Friday night.
Five border guards were also wounded in the incident.
Rouhani tasked the Iranian Foreign Ministry with taking necessary measures for the implementation of the border security agreement with Pakistan.
On February 18, Iran and Pakistan concluded an accord on border security management.
Under the agreement, both countries would cooperate in preventing and fighting organized crime, including smuggling of goods, especially cultural and historical objects.
Other areas of cooperation include terrorism, activities posing a threat to the national security of both countries, human trafficking, illegal immigration and abuse of women and children during the process, cyber crime and crimes committed through the misuse of communication and telecommunication devices.
A group calling itself Jaish-ul-Adl is said to have claimed responsibility for the incident, but no Iranian official has confirmed it yet.
Meanwhile, Iran's Deputy Interior Minister Ali Abdollahi said on Saturday that border officials are investigating the tragic event, noting the full details of the incident would be announced soon.