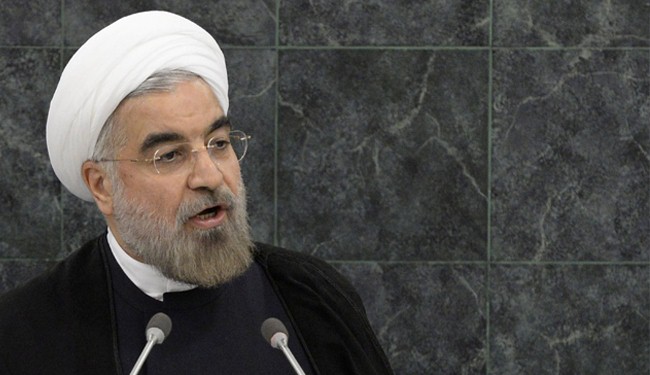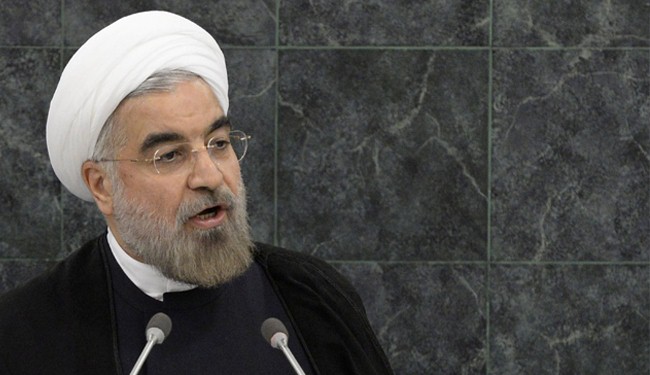 Iran's President Hassan Rouhani has called for Israel to join the Non-Proliferation Treaty and put its widely suspected nuclear arms under international control.
"No nation should possess nuclear weapons," Rouhani told a UN General Assembly meeting on nuclear disarmament on Thursday.
"As long as nuclear weapons exist, the risk of their use, threat of use and proliferation persist. The only absolute guarantee is their total elimination," Rouhani said.
A recent study by the Bulletin of the Atomic Scientists showed Israel has at least 80 operative nuclear warheads and has enough material to make more than 190 bombs.
Israel has never acknowledged its nuclear program and has not signed the treaty that bans its use of atomic bombs against other countries.
"Almost four decades of international efforts to establish a nuclear-weapon-free zone in the Middle East have regrettably failed," Rouhani said.
"Israel, the only non-party to the Non-Proliferation Treaty in this region, should join thereto without any further delay," Rouhani said.
The Iranian leader was speaking in his role as head of the Non-Aligned Movement.
Israel has been pushing hard, with its strongest ally the United States, for making a threat-case out of Iran's nuclear program which has been conducted under supervision of the International Atomic Energy Agency (IAEA).
The US and Israel accuse Iran, a signatory to the nuclear Non-Proliferation Treaty (NPT) and an IAEA member, of not pursuing civilian purposes in its program, a claim which has been strongly rejected by Iran as baseless.
Numerous inspections of Iran's nuclear facilities by the IAEA have never found any evidence showing that the Iranian nuclear energy program has been diverted toward non-civilian purposes.