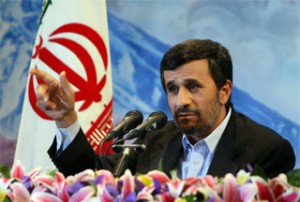 In reaction to several accidents involving Russian-built passenger planes in Iran, the Islamic Republic sets a two-month deadline for Russian pilots to leave the country.
"Upon an order from President [Mahmoud Ahmadinejad], the Road and Transport Ministry has set a two-month deadline, after which all Russian pilots must leave the country," Fars News Agency quoted Minister of Roads and Transportation Hamid Behbahani as saying on Saturday.
"When our country itself has plenty of competent and skilled pilots, there is no need for hiring pilots from abroad to operate our flights," he added.
Iran has suffered a string of aviation disasters over the past decade, most involving private airlines using Russian-made planes and crew.
Officials have blamed the incidents on a ban on the sale of airplane parts to Iran, forcing it to purchase the parts from Russia and other former Soviet states.
In the worst plane crash in Iran, a Tupolev-154M, crashed shortly after take-off from Tehran en route to the Armenian capital of Yerevan on July 15, 2009, leaving all 168 passengers onboard dead.