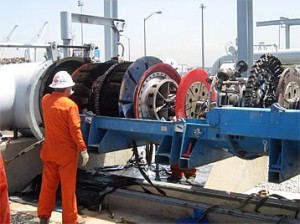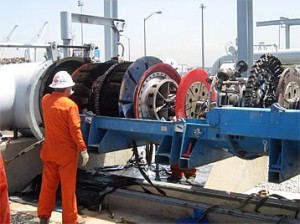 Tehran University and the National Iranian Gas Company (NIGC) succeeded in manufacturing a smart Pipeline Inspection Gauge (PIG), breaking the industrial monopoly of Russia and the US in this field.
The first Iran-made smart PIG system has been used along the 110-kilometer Neyzar-Arak gas pipeline.
Iran had to spend a huge amount of money for purchasing PIG systems from abroad because only the US and Russia had access to such technology.
Smart Pigs are inspection devices that record information about the internal conditions of a pipeline.
Smart pigs are inserted into the pipeline and are pushed along by the flowing product. They may measure several different things from inside of the pipeline, including restrictions and deformations of the pipe, as well as metal loss.
Iran has 34,000 kilometers of high pressure gas pipeline which is periodically inspected and tested by Pipeline Inspection Gauge (PIG) equipment.