Iran
Iran producing new combat drone: Defense Minister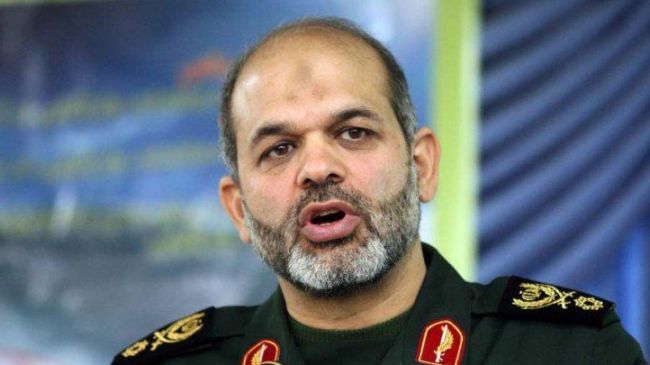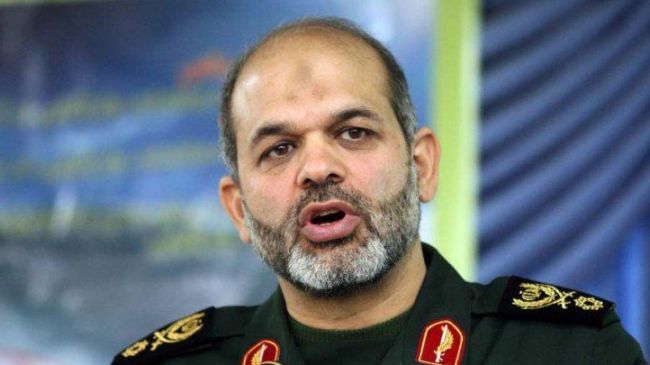 Iranian Defense Minister Brigadier General Ahmad Vahidi says Iran is producing a new Unmanned Combat Air Vehicle (UCAV) with the capability of launching air-to-air missiles.
"Our newest combat drone with the capability of launching air-to-air missiles is in its final stages of production and will be unveiled in future," Vahidi said on Saturday.
"Today, we are producing more than 20 models of drones in the country in different sectors of reconnaissance and combat, some of which have high flight endurance," the Iranian defense minister added.
"Our reconnaissance drones are able to take clearest of pictures of the enemies' measures and movements by flying over their positions," Vahidi said.
Commander of the Khatam-ol-Anbiya Air Defense Base, Brigadier General Farzad Esmaili said earlier in the day that an indigenous radar-evading unmanned aerial vehicle (UAV) will be unveiled on April 18 on the National Army Day.
Deputy Head of the Industry and Research Institute of the Iranian Defense Ministry, Mohammad Eslami said on Wednesday that Iran plans to unveil the latest Iranian long-range strategic drone on May 24.
In recent years, Iran has made great achievements in its defense sector and attained self-sufficiency in producing essential military equipment and systems.
Iran unveiled its first indigenous long-range drone, Karrar, in August 2010. The aircraft is capable of carrying a military payload of rockets to carry out bombing missions against ground targets, flying long distances at a high speed, and gathering information.
In September 2012, the country also unveiled a new indigenous UAV with a 24-hour nonstop flight capability.
In December, Commander of the Islamic Revolution Guards Corps' Navy Rear Admiral Ali Fadavi said Iran had also launched a production line for the manufacture of ScanEagle-type drones.
Tehran has repeatedly assured other countries that its military might poses no threat to other states, insisting that the Islamic Republic's defense doctrine is entirely based on deterrence.