Africa
Iran proposes Ghana mining cooperation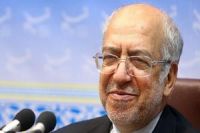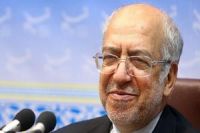 Iran's Minister of Trade, Industry and Mine Mohammad Reza Nematzadeh has voiced the readiness of the Islamic Republic to share its experience in mineral exploration with Ghana.
Nematzadeh said in a meeting with the visiting Ghanaian Speaker of Parliament Edward Doe Adjaho in Tehran on Wednesday: "Iran has largely gained experience in mining exploration, which is ready to share it with friend countries."
The Iranian official added: "Ghana is rich in bauxite and manganese mines and Iran is ready to dispatch expert groups to that country to determine methods of cooperation in the aforementioned fields."
Nematzadeh added that the US-led sanctions slapped on Iran have failed to halt the Islamic Republic's economic cooperation with other countries.
For his part, Adjaho said the necessary measures would be undertaken for the establishment of a joint business council between Iran and Ghana.
He also said his country recognizes Iran's right to use peaceful nuclear technology.
Ghana's mining industry accounts for 5% of its gross domestic product (GDP). The African country's minerals make up 37% of its total exports.
A total of 23 large-scale mining companies are producing gold, diamonds, bauxite and manganese in Ghana.