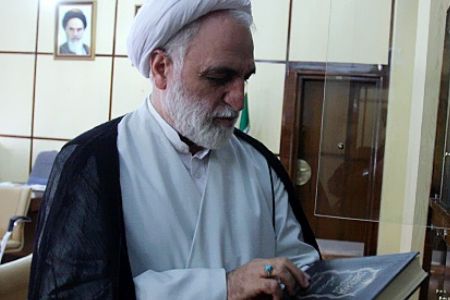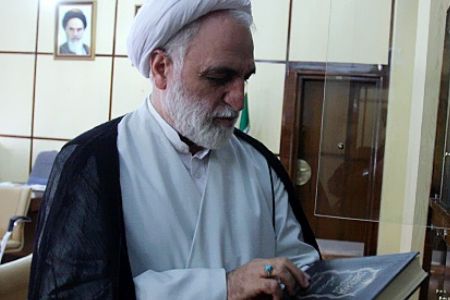 The Iranian Prosecutor General says the terrorism suspects in custody in relation to the Tehran hit have confessed to some of the training they received for carrying out assassinations.
"Regrettably, three assassinations targeting Iranian nuclear scientists have been carried out; the first one last year and two attempts last week …[and] the direct perpetuators of none of these assassinations have been identified or arrested," Gholam-Hossein Mohseni-Eje'i said on Monday.
"Those arrested have confessed to receiving certain training for [carrying out] assassination attempts."
He added that Iran suspected foreign intelligence services of involvement in the wave of assassinations, including one failed attempt, in Tehran.
"However, those connected to the assassinations, who were trained by foreign intelligence services for carrying out this terrorist attack haven been identified, nabbed, and are now in detention," Mehr News Agency quoted Mohseni-Eje'i as saying.
On November 29, unknown terrorists detonated bombs in the vehicles of Shahriari and Fereydoun Abbasi in separate locations in the capital Tehran. Shahriari was killed immediately.
Abbasi and his wife sustained minor injuries and were transferred to hospital but were released shortly afterwards.
Iran says the perpetrators behind the assassination could be traced through those who included Abbasi's name in Resolution 1747 adopted by the UNSC in March 2007 which cites his name as a "nuclear scientist."
Mohseni-Eje'i added that Tehran would file lawsuits against "countries that were involved in these hits" through the Foreign Ministry.
Israel and Western powers have also been blamed for the terrorist attacks.
On July 12, Iranian nuclear physics scientist Dr. Massoud Ali-Mohammadi was killed in a remote-controlled bomb attack in the Iranian capital of Tehran.
Mohseni-Eje'i remarks came hours after Iran's top negotiator in talks with six major world powers started negotiations negotiations in Geneva.
Secretary of Iran's Supreme National Security Council (SNSC) Saeed Jalili held the first round of talks with the P5+1 — comprised of the five permanent members of the UN Security Council and Germany — on Monday.