Europe
Iran Protests German Police's Bad Behavior towards Diplomat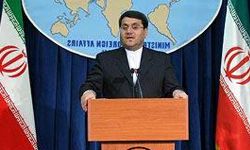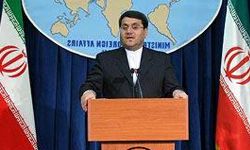 Iran's Deputy Foreign Minister for Consular, Parliamentary and Expatriates' Affairs Hassan Qashqavi slammed the improper behavior of a police officer towards an Iranian diplomat in Frankfurt, and said the country will pursue the case.
"Given the harms inflicted on the member of the Iranian consulate in Frankfurt due to the German police's improper behavior, restoring the rights of the diplomat continues to be an agenda of the foreign ministry," Qashqavi told reporters on Sunday.
He also dismissed the accusations raised against the Iranian diplomat in Germany, and called it a fabricated scenario provoked by the anti-Iran terrorist Mojahedin-e Khalq Organization (MKO) and the Zionist-affiliated Bild newspaper to plot against the Islamic Republic of Iran.
The Iranian foreign ministry had on Wednesday summoned German Ambassador to Tehran Bernd Erbel to protest at the Frankfurt police's bad behavior with the Iranian diplomat.
Qashqavi said at the time that one of the Iranian consular members in Frankfurt was attacked by an African woman on Monday while he was returning home from work.
"Instead of confronting the assailant individual, the German police unfortunately displayed a violent behavior toward our country's diplomat…" he said.
"Following the occurrence, the German ambassador to Tehran was summoned to the Foreign Ministry and he received the strong protest of the government of the Islamic Republic of Iran against the German police behavior toward the diplomat]," Qashqavi added.
The Iranian government has also demanded German officials to launch an immediate investigation and explain the police misbehavior.
The Embassy of the Islamic Republic of Iran in Berlin and its consulate in Frankfurt have also sent letters to German officials, made contacts and held talks with them to voice Tehran's protest in this regard.
The Iranian Foreign Ministry further condemned the move as part of an anti-Iran plot, aimed to undermine Tehran diplomatic image.
Last Monday one of the members of the Islamic Republic of Iran Consulate General who was returning from his office was assaulted by an African woman on the way on a vain excuse. Unfortunately, the German police, too, instead of countering the invader dealt harshly and undiplomatically with the member of the Iranian consulate general.