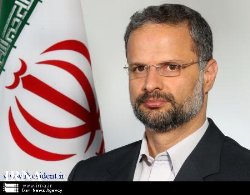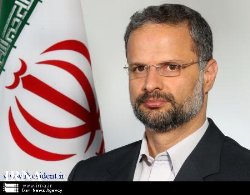 Minister of Labor and Social Affairs Abdolreza Sheikholeslami in Doha on Wednesday discussed development of cooperation in the field of labor with his Qatari counterpart Nasser Bin Abdullah Al-Hamidi.
According to the Public Relations Department of the ministry, Sheikholeslami said that Iran's high-ranking officials, especially President Mahmoud Ahmadinejad, are willing to develop tie with the Arab state in all fields.
"We believe that there are suitable capacities for expanding cooperation and there is no limit in this respect," he noted.
Efforts should be made to promote commercial and economic ties to the same level as the political relations, he said.
He congratulated his Qatari counterpart on winning to host 2022 World Football Cup and said that Iran has excellent experience to help set up technical and vocational education centers and is ready to make them available to the country.
Al-Hamidi, for his part, called for developing bilateral ties and said that Qatari officials are interested to upgrade ties with the neighboring countries, Iran, in particular.
Responding to Iranian demand from the Qatari government to provide Iranian workers in Qatar with social services and welfare, the Qatari minister said that his ministry is prepared to safeguard the rights of the workers and ensure that the employers are honoring their contracts with the workers.