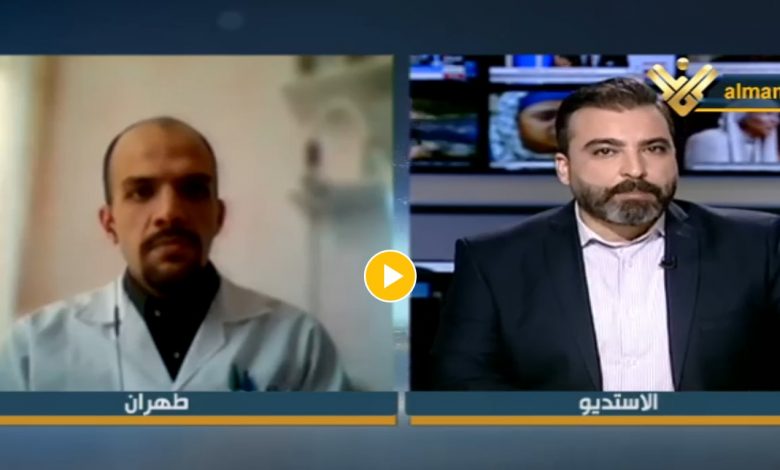 Radiologists in the Islamic Republic of Iran have secured major achievements in the diagnosis of coronavirus through Thoracic CT (Computed Tomography) Scan.
In an interview with Al-Manar, Tehran-based Diagnostic and Interventional Radiologist Dr. Mostafa Al-Jawhari said that Iran faced significant challenge since the start of the contagious disease earlier in February.
"There has been a huge number of suspected infections that we had to confirm," Al-Jawhari told Al-Manar.
He noted that the key way to diagnose the deadly disease, was the Reverse-Transcription Polymerase Chain Reaction (RT-PCR), known as PCR, for throat and nose swab samples.
"However, due to shortages in such tests, as well as non-accuracy in some cases, we had to resort to a new way to diagnose the disease rather than the only adopted one," said Al-Jawhari, a Lebanese national who has been pursuing his education in Iran.
He underlined the effectiveness of the Thoracic CT images in the diagnosis of the deadly disease, also known as COVID-19.