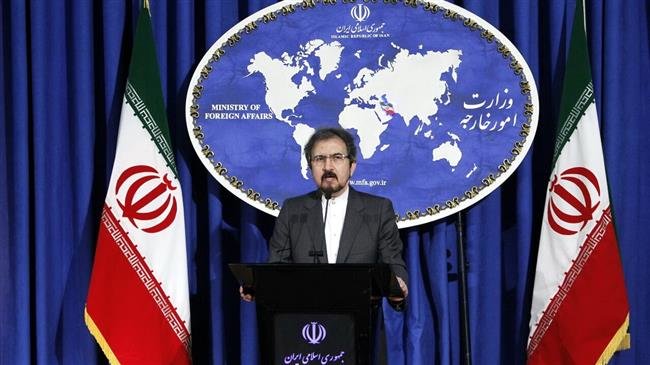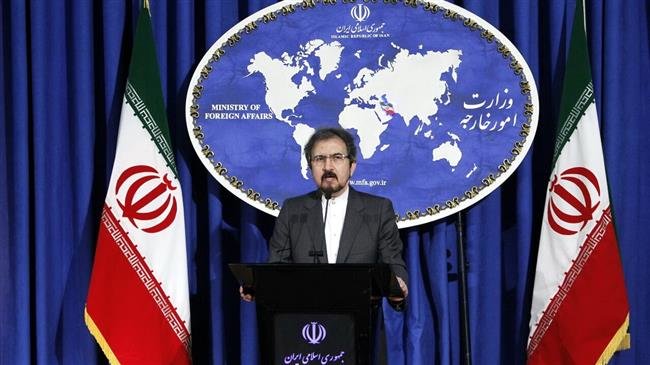 Iran has lashed out at British Foreign Secretary Jeremy Hunt for making "hasty and false" remarks against Tehran, saying his claims are an example of interference in the internal affairs of an "independent country."
In a statement on Saturday, Iran's Foreign Ministry Spokesman Bahram Qassemi expressed regret over Hunt's "meddlesome and absurd" remarks and his wrong terms and claims about Iranian national Nazanin Zaghari, who is currently serving her term in Iran on espionage charges.
"Unfortunately, the British foreign secretary has made hasty and false remarks several times in recent days about an issue which has basically nothing to do with his country," Qassemi said.
He added that the British foreign secretary's claims indicated his lack of knowledge on the case.
Britain's foreign minister claimed on Friday that Iran had denied medical care to Zaghari, who has now gone on hunger strike, and said it was "shameful" for Tehran.
"I was given a clear assurance that she would be given access to all the doctors that she needed. That hasn't happened," Hunt said.
Iran's intelligence authorities arrested Zaghari at Imam Khomeini International Airport in April 2016 as she was on her way back to London. She was subsequently put on trial and handed a five-year jail term after being found guilty of spying and spreading propaganda against the Islamic Republic.
In November 2017, Iran's Judiciary released documents to local media outlets which challenge Western accounts that the Iranian national had merely traveled to the country from Britain for a family visit.
UK role in Mideast wars
Elsewhere in the Saturday statement, Qassemi said the British foreign secretary had better take a look at his country's record in the Middle East during recent years and decades and see the humanitarian catastrophes and crises imposed on regional nations by his country's policies and support for terrorist groups and aggressor countries.
The Iranian Foreign Ministry spokesperson added that Britain had a role in the deplorable conditions of the Yemeni, Syrian and Palestinian people, including widespread destruction, diseases, displacement, poverty and starvation.
Measures by countries which receive billions of dollars of arms from Britain to fan the flames of war and cause more hatred and destruction in the region have led to a "shameful and heinous" situation, Qassemi pointed out.
"These countries must be ashamed of providing political support for the governments attacking Yemen, exporting arms that massacre humans and [creating] the catastrophe that has erupted in this country," he said.
The Campaign Against the Arms Trade (CAAT) pressure group reported in July that Britain had almost doubled its arms deals with governments that it had blacklisted as violators of human rights.
The UK has almost doubled its arms deals with repressive regimes such as Saudi Arabia despite international outrage.
The government of British Prime Minister Theresa May approved some £1.5 billion in arms licenses in 2017, up from £820 million it did the year before, the CAAT said.
Arms deals with Saudi Arabia, which has waged deadly military aggression against Yemen since March 2015, accounted for £1.13 billion of the total amount, the group added.
London is the target of strong criticism from rights groups for its multibillion-pound arms sales to Saudi Arabia, during the kingdom's war on Yemen.
According to a new report by the Armed Conflict Location and Event Data Project (ACLED), a nonprofit conflict-research organization, the Saudi-led war has so far claimed the lives of around 56,000 Yemenis.