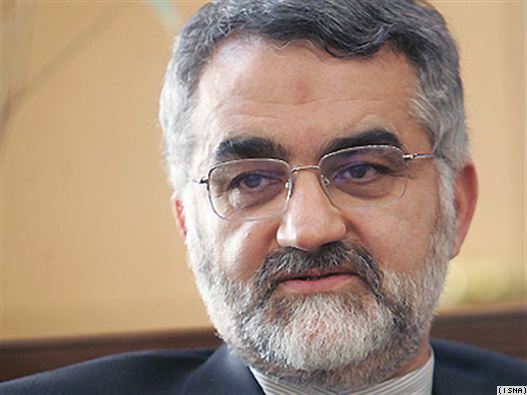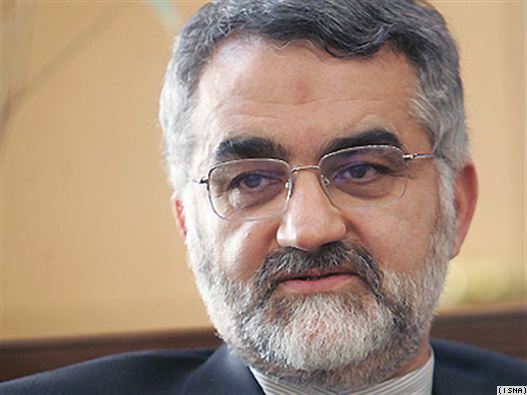 A senior Iranian lawmaker has termed the recent remarks made by British Ambassador to Tehran Simon Gass on the human rights situation in Iran as "impudent."
"It appears that Simon Gass's mission in Tehran is to damage bilateral (Iran-Britain) relations rather than regulating them," head of the Parliament's National Security and Foreign Policy Commission Alaeddin Boroujerdi said Sunday.
"Simon Gass needs to learn ambassadorial manners," IRNA quoted the lawmaker as saying.
Boroujerdi made the remarks in reference to the insulting speculations Gass posted on the website of the British Embassy in Tehran in which he questioned the human rights situation in Iran.
"The British ambassador has posted the comments on the British Embassy website at a time when the world public opinion is deeply concerned over the flagrant violation of human rights in that country (Britain)," said he added.
"The brutal assault on thousands of defenseless British university students, merciless attacks on them and wounding a large number of female and male students constitute a clear example of intolerance for the voice of opposition and a lack of freedom for disgruntled students who have expressed their demands peacefully," Boroujerdi further said.
The top parliamentarian advised the British diplomat to "open his eyes" and see what language the opposition in Iran uses when expressing their views against the Iranian government and its policies.
Boroujerdi added that the opposition members in Iran are not imprisoned for airing their views.
"Simon Gass should know that the prudent Iranian nation is well aware of Britain's numerous conspiracies in the region, from Iraq and Afghanistan to Palestine and Lebanon," said the top lawmaker.
He underlined that Iran is also aware of London's "destructive role" in imposing sanctions on Tehran as well as in the recent talks between Iran and the P5+1 — Britain, China, France, Russia and the US plus Germany — in Geneva.
"The representatives of the great Iranian nation will respond to this audacity in a timely manner," said the parliamentarian.
On December 9, Gass posted questionable remarks on the British Embassy website regarding human rights in Iran.
"Today, International Human Rights Day is highlighting the cases of those people around the world who stand up for the rights of others — the lawyers, journalists and NGO workers who place themselves at risk to defend their countrymen. Nowhere are they under greater threat than in Iran," the British diplomat claimed.
"Since last year human rights defenders have been harassed and imprisoned," he added.
Gass's brazen remarks come at a time when the British government is brutally cracking down on student protests in the UK.
The students, who are simply expressing their objection to tuition fee hikes, have been severely assaulted and arrested by the British police.