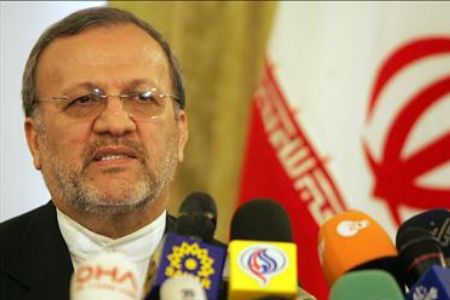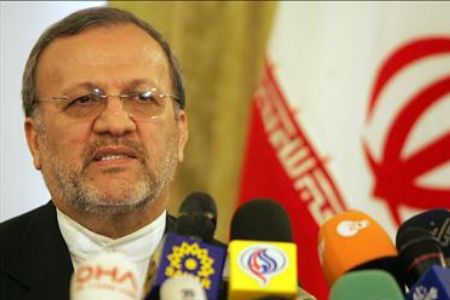 Iran's Foreign Minister Manouchehr Mottaki has denounced the "West's hypocrisy" and politicization of human rights issue in Iran.
Speaking to reporters in a joint press conference with his Zimbabwean counterpart Samuel Mumbengegwi in Tehran on Saturday, the top Iranian diplomat criticized the recent West-sponsored resolution that accuses the Islamic Republic of violating human rights inside the country.
He said the "blatant violation of human rights in the world by Western countries is so hated in the eyes of the public opinion that their claims and statements regarding defending human rights in the world are of no use."
Mottaki said Western countries, including Canada, are not in a position to talk about human rights, while their soldiers accompanied by other aggressors are accomplices in killings of hundreds of thousands in Iraq and Afghanistan.
The Iranian minister further pointed out that some Western countries conduct systematic violations of human rights, while Islamic principles call for observing human rights.
He said Western policies in Afghanistan have failed, adding the United States and its allies have come to realize that the era of militarism is over.
Meanwhile, the Iranian foreign minister pointed to the West's unfair treatment of the African nations during the history, saying Iran has always stood by the people and government of Zimbabwe.
"In continuation of pursuing their policies in Africa some western countries tried to impose special conditions on Zimbabwe, but the Zimbabwe nation and government stood against those pressure," Mottaki continued.
The Zimbabwean foreign minister, for his part, hailed the Islamic Republic as a reliable partner and said that Iranian firms are cooperating with Zimbabwe in different fields.
Mumbengegw stressed that his country is seeking to encourage transfer of Iranian technology to Harare.