Iran ready to address West's concerns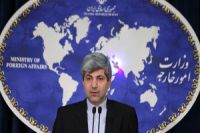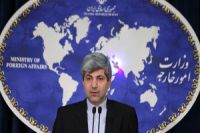 Iran's Foreign Ministry Spokesman Ramin Mehmanparast says the Islamic Republic is ready to address West's concerns in nuclear negotiations if West enters talks through a logical approach.
According to IRIB, Mehmanparast said on Monday "We have repeatedly recommended that they stop political measures and enter negotiations with a rational approach and recognize our rights, and we are ready to address their concerns."
He added that Iran's nuclear energy program is not being dealt with from a "technical or legal" viewpoint because in that case, it would have been solved more rapidly."
He said "If the nuclear energy program had been approached legally, we would have reached a conclusion more rapidly because there are clear rules in the NPT (Non-Proliferation Treaty) about using the nuclear energy. We are a member of NPT and our right has been defined."
Mehmanparast stated that Iran's nuclear issue has been politicized by Western countries which think of using it. as a pretext to exert pressure on Iran.