Iran
Iran Ready to Continue Talks with IAEA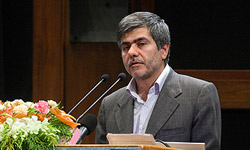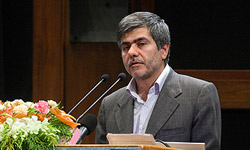 Tehran is ready to continue talks with the International Atomic Energy Agency (IAEA), Head of the Atomic Energy Organization of Iran (AEOI) Fereidoon Abbasi announced on Sunday, two days after the two sides ended a daylong meeting in Vienna.
"We are ready to cooperate with the IAEA in the framework of technical issues and on the basis of logical arguments," Abbasi said in Tehran today.
"When they intend to visit a place, they should present enough reasons to be allowed to carry out further inspections and talks" based on those reasons, he added.
Iran and the IAEA on Friday held daylong talks in Vienna, Austria.
The talks were held between Iran's Residing Representative to the International Atomic Energy Agency Ali Asqar Soltaniyeh as head of Iran's negotiating team and Herman Nackaerts, the agency's Deputy Director-General and Head of the Department of Safeguards.
Earlier, the IAEA had announced in a statement that the agency's officials will talk to Iranian delegation within a structured framework aimed at resolving the remaining issues related to Iran's nuclear program.
Iran and the IAEA held the previous round of talks in Vienna, Austria, in June.