Iran
Iran ready to expand economic, cultural cooperation with Vietnam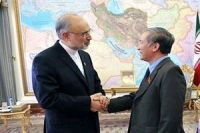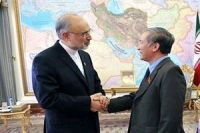 Iran's Foreign Minister Ali Akbar Salehi on Monday expressed Iran's readiness to expand economic, trade, parliamentary and cultural cooperation with Vietnam.
According to IRNA, he made the remarks in a meeting with visiting Chairman of Vietnamese Parliamentary Committee of National Security and Defense Nguyen Kim Xoa and the accompanying delegation.
Pointing to the two countries' presidents' political will to further reinforce mutual ties, Salehi said Iran and Vietnam enjoy excellent and high potentials to develop economic cooperation.
Salehi hoped that the two nations would use the potentials to augment their trade ties.
Nguyen expressed his country's readiness to expand economic cooperation with Iran on mutual interests.
He described President Mahmoud Ahmadinejad's recent visit to Vietnam as a great step to expand Tehran-Hanoi ties.
President Mahmoud Ahmadinejad made a two days official visit to Hanoi, Vietnam on November 9 at the invitation of President Truong Tan Sang.